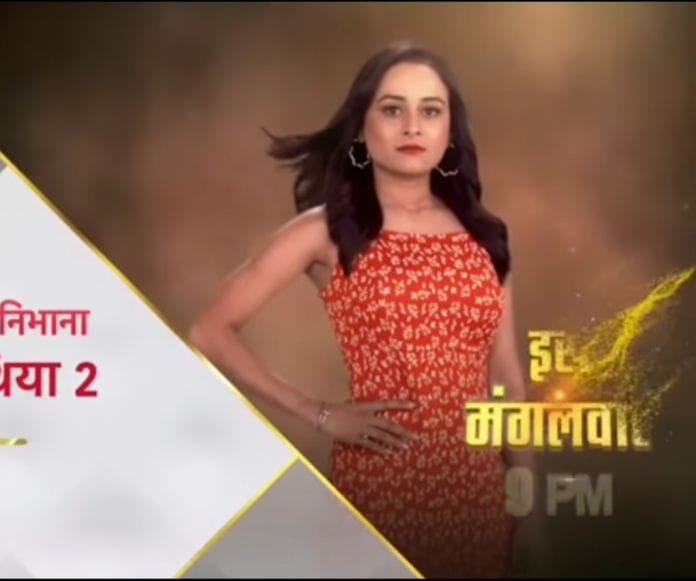 Saath Nibhana Saathiya 2 30th May 2022 Written Update on TellyExpress.com
Episode begins with Gehna keeps puja in the house. Dada asks Surya to come downstairs to attend the puja. Sarika tells Suhani that Gehna become mad because of Surya's rejection that's why she bringing Tantrik and doing puja and all. Suhani tells her that it's a daily drama nowadays. Surya comes downstairs and recalls that how he cut off all ties with Gehna. Shreya tells Surya to sit beside Gehna. Suhani asks Priest to stop the puja.
Surya tells her that they can't stop the puja for Gehna's mistake. Priest continues the puja. After some time, puja gets over. Priest blesses Gehna and leaves from there. Gehna takes Dada and Dadi's blessings.
Suhani asks her that why the latter doing all this drama when she is getting divorced soon. Surya asks Gehna to not keep fasting and have food. She tells him that she is keeping this fasting for his well-being so she will continue and won't have food at any cost. Suhani taunts her. Gehna says that she will drink water once divorce gets cancelled. Suhani mocks her saying that the latter may end up die because of her foolishness. She asks Surya to have food. He tells her that he is not hungry and leaves from there. Sarika says that food is her weakness so she can't keep fasting for Arjun and starts eating.
Gehna brings Surya's things and tells him that he is still her husband. He asks her that why she is doing all this when they getting divorced today. He asks her to not become foolish. She tells him that she believes in her nuptial chain and puts tilak on his forehead. They goes downstairs. Sarika murmurs to Suhani that Surya and Gehna coming like they are going for honeymoon. Suhani tells Surya that they are getting late for the court. He nods at her. Gehna tells him that she want to go to temple with him to complete the puja.
Suhani asks her to stop this drama because Surya knows her truth already. She tells Surya that everyone taking advantage of his niceness. She asks him that what if they gets separated. He tells her that he will go to court with her. She asks Sarika to bring Gehna to the court and leaves from there. Sarika recalls that how Suhani told her to stop Gehna from reaching the court at any cost. Later, Gehna steps on broken glass piece. She hallucinates Surya there but Shreya helps her to remove the glass piece.
In the court, Agastya introduces himself to Surya and taunts him for leaving Gehna. Surya goes inside. Suhani tells her lawyer that they planned to prove Gehna's affair with Agastya only. In the temple, Shreya tells Gehna that Surya will do this puja with her next year. Gehna hallucinates Surya again. She asks God to protect her relationship.
Episode ends.
Precap – Surya tells Suhani that seems like something bad going to happen. She tells him that bad happened till now not any more. Gehna tries to reach the court. Judge is about to get verdict.
Click to read: