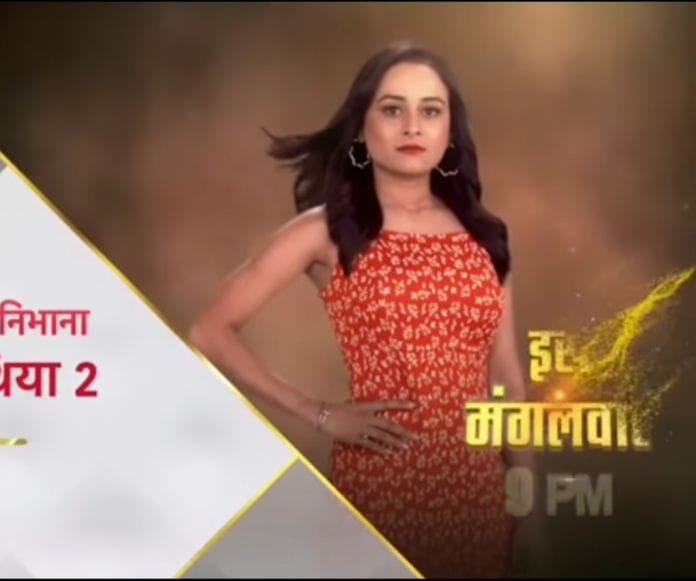 Saath Nibhana Saathiya 2 31st May 2022 Written Update on TellyExpress.com
Episode begins with Suhani tells Surya that Gehna deliberately didn't reach the court yet. Surya's lawyer asks Judge to give the verdict because Gehna don't respect court too like her relationship. Judge tells Agastya that time is really important in court and if Gehna does not arrive in 10 minutes then he will give verdict on Surya's favour. Agastya wonders that where is Gehna now.
On the other hand, Sarika drives the car slowly. Gehna asks her to drive fast. Agastya calls Gehna and tells her to reach the court in 10 minutes to stop the divorce and disconnects the call. Sarika goes in wrong way deliberately and stops the car on signal. Gehna get off the car and runs to reach the court. She falls down and car moves towards her.
In the court, Surya tells Suhani that he feels like something bad happening. She tells him that bad happened till now not any more. Judge tells Agastya that seems like Gehna have some important work to do than attending the court hearing so he can't waste more time. Agastya pleads him to give more time. Judge tells him that he gave enough time already.
Surya moves towards the door and Gehna enters the court room. He gets shocked seeing her leg bleeding. She apologizes to Judge and asks him to stop the verdict. She is about to fall down but Surya holds her and asks her that if she is fine. He asks for water. Agastya gives water but Gehna refuses to drink it saying that she kept fasting. Judge asks Gehna that if she is fine and says that he can postpone the hearing. She opposes saying that today hearing will happen as per Surya's wish. She tells Surya that she is fine and stands on the witness box. Suhani thinks that Sarika is stupid.
Surya's lawyer tells Judge that Gehna tried to separate Surya from Suhani that's why Surya decided to divorce Gehna. Agastya tells Judge that Surya can be best son but not sensible person. He adds that Suhani want to separate Surya and Gehna. Judge tells Surya to come to the witness box. He asks him that if the latter wants divorce from Gehna. Surya says that he wants divorce. Gehna says that she don't want divorce because she knows that Surya loves her.
Surya's lawyer tells Judge that Gehna want to live a luxuries life that's why she don't want divorce. He adds that Gehna has extra marital affair. Surya attacks him for saying like that about Gehna. Everyone drags Surya from lawyer. Surya defends Gehna and apologizes to judge for his behaviour. Gehna says that she don't want Surya's properties and she can submit proof to prove her innocence. She pleads Judge to give 6 months time for their relationship. Judge orders to stay them together for next 6 months saying that he felt their love. She thanks him. Suhani and Gehna stares each other.
Episode ends.
Precap – Dadi says that Gehna won. Suhani pours water on Gehna's face. Gehna tells her that Surya will become hers in 3 months.
Click to read