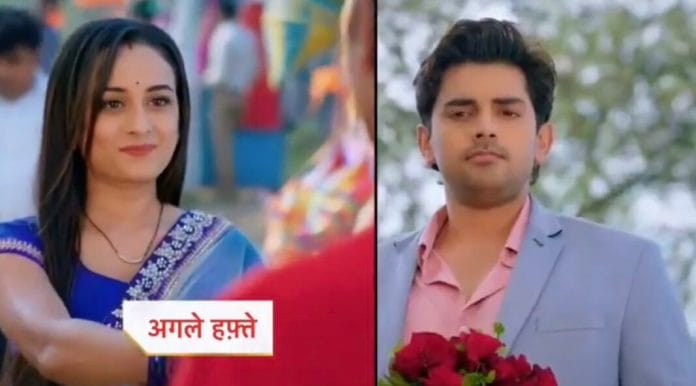 Saath Nibhana Saathiya 2 3rd February 2022 Written Update on TellyExpress.com
Episode begins with Abhay sets fire on the house and leaves from there. Anant, Gehna and others notices fire and gets worried. Gehna asks Anant to call fire brigade. He informs her that he put his mobile outside to record Abhay's confession. They feels suffocated and escapes from there. On the other hand, Abhay performs 'puja' on Anand and his family members name saying that they died. He tells Priest that he lost his family and how he is going to live without them. He notices that Gehna's location changing because of the tracker she is wearing. He realises that they are alive and he leaves from there.
Meanwhile, Police inspector watches Abhay's confession video. He tells Anant that Abhay is mentally ill. He praises them for fighting against Abhay. Shanti and Priya says that because of Gehna they fought for their life.
Abhay reaches the location and finds Gehna in the park. He sees her crying. She apologizes to him. Police comes there and arrests Abhay. Then Anant comes there. Abhay tells Gehna that she acted well and asks her that why she is not accepting that she is his Kajal. He pushes Police and runs from there. Anant chases him and catches him. He beats him up and warns him to not even think about Gehna. Police takes Abhay from there. Priya reunites with her real family. And Shanti reunites with her real family. Then she blesses Gehna and Anant. Rohan thanks Anant and Gehna after reuniting with his uncle.
Anant and Gehna reaches Desai house. Jamuna stops Gehna from entering the house. Anant tells her that everything happened because of misunderstandings and Gehna lost her memory that time and she was living in stranger's house till now. She tells him that this is what she is also saying. She asks him that if he is sure that nothing happened between Gehna and Abhay. He tells her that she also knows that Gehna is not that kind of girl.
Gehna says that Jamuna questioning her character so she will answer. She says that she can understand that why Jamuna questioning her character but why this society always questions a girl's character only. Tiya asks Jamuna to trust Gehna. Kanak asks her to not interfere in this matter and let elders take the decision. Gehna asks Jamuna that would the latter asked the same question if she was a guy. She promises on God that nothing happened between her and Abhay. Anant says that he trust Gehna. Jamuna tells him that he is blindly trusting Gehna and she can see Gehna's truth.
Gehna says that she don't care about what society says but her family's opinion matters for her. Jamuna says that Gehna can't stay in Desai house and that's her final decision. Anant says that he won't enter the house without Gehna. Jamuna tells him that she won't stop him because he always chooses Gehna over his family. He tells her that Gehna is right so he has to leave. Praful stops them saying that they can live in Desai house. Jamuna says that she won't accept Gehna as her daughter in law.
Episode ends.
Precap – Abhay provokes Anant against Gehna.
Click to read