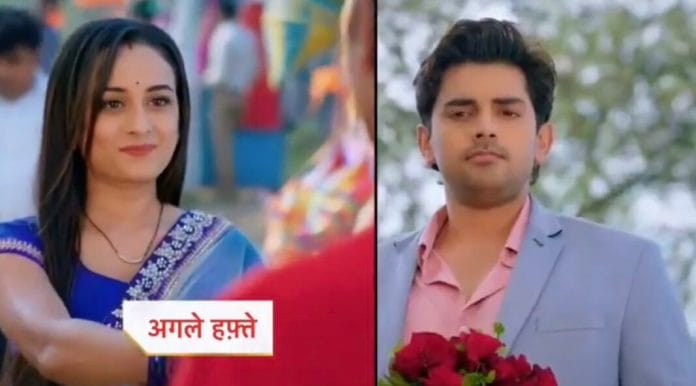 Saath Nibhana Saathiya 2 4th February 2022 Written Update on TellyExpress.com
Episode begins with Praful stops Anant and Gehna from leaving the house saying that they also has rights to stay in Desai house. Jamuna tells him that he is doing wrong and she won't accept Gehna as her daughter in law. Praful ignores her and asks Anant to take Gehna inside. Meanwhile, Hema enters Kanak's room and gives hot water to her asking that why the latter wants hot water now. Kanak asks her to check that Jamuna coming or not. She acts like she has fever.
Jamuna gets worried seeing Kanak and asks Hema to call the Doctor. Kanak blabbers and says that she is afraid of Gehna. She asks that what if Gehna tries to kill her baby again. Jamuna tells her that nothing will happen to her baby and asks her to open her eyes. Kanak opens her eyes and hugs Jamuna. She asks her that what will she do if Gehna tried to hurt her baby in jealousy. Jamuna consoles her. Kanak smiles looking at Hema.
On the other hand, Anant tells Gehna that Jamuna was angry at her so she shifted her stuff to storeroom. She gets worried thinking that how she is going to handle everything. He says that she is looking good in his clothes. He shows the clothes he brought for her but refuses to give it to her. So she tries to get it from him. He falls on the bed and she falls on him and they smiles. She tells him that she never thought she will smile again and she will get him again. She thanks him.
She says that after getting everything also she feels like she lost everything. He tells her that she has him. He asks her to forget all the bad memories and they will create new memories from now on. She promises to forget everything. She is about to go to washroom with her clothes but he stops her. So she pushes him and runs into the washroom. He thinks to fill her forehead with vermillion. He gets a call from Police station.
After some time, Gehna comes out of the washroom and asks Anant that what happened. He tells her that he need to go to complete few formalities and he drops the vermillion box by mistake. Then he fills her forehead with vermillion and promises to stay by her side always and leaves from there.
In the kitchen, Kanak asks Hema that what the latter is thinking about. Hema tells her that she was thinking that Jamuna will throw the latter or Gehna out of the house. Kanak tells her that doubt can ruin any relationship and Gehna can't prove that she don't have any relationship with Abhay so Jamuna will throw Gehna only. Gehna comes there and tells her that she knows that she did nothing wrong.
Anant learns that Police shifting Abhay to jail. Abhay tells him that Gehna lived as Kajal with him. He praises about Gehna. He tells him that many things happened between him and Gehna so he will return for Gehna. He talks about Gehna's mole and tells him that she lived as his wife and that time she lost her memory. He tells her that she won't tell the truth to him. Police takes him from there.
Episode ends.
Precap – Gehna plans a surprise for Anant but he ruins the decorations.
Click to read: