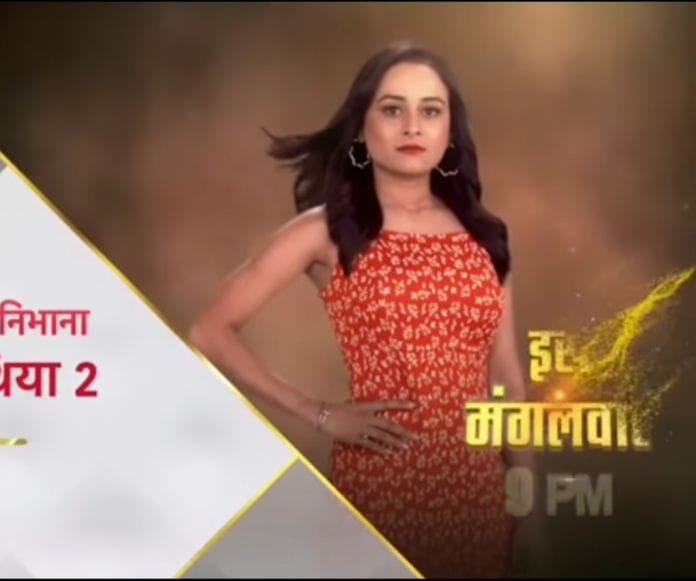 Saath Nibhana Saathiya 2 6th June 2022 Written Update on TellyExpress.com
Episode begins with Gehna hallucinates Surya and gets up after hearing his motivational words. She says that she can't give up and she has to save herself and Urmila. She adds that she can't let Surya lose his wife and his mother. She finds sack bag and covers Urmila with it.
She asks Urmila to wake up but no response from the latter. She checks her pulse and screams in shock. On the other hand, Suhani tells Surya that Gehna will return and they can't involve the police for such a small matter. Kaddu tells her that they won't face any trouble by giving complaint to police instead their problems will be solved. She asks Surya to call the police.
Suhani asks Surya to talk to Agastya because Gehna may be with Agastya now. Kaddu asks her to think before accusing a woman. Suhani says that her friend sent Gehna and Agastya's picture few minutes back so they are together. She shows the pictures. Surya tells her that he will meet Agastya first and then go to police station and leaves the house. Sarika tells Suhani that everything going to ruin. Suhani asks her to shut up. She calls someone and asks that person to make sure that Gehna writes a letter.
Urmila starts breathing. Gehna thanks God. Urmila asks for water. Gehna screams for help. She hears a male voice from speaker. She asks him that if Suhani is behind all this. He asks her to apologize to Suhani. She refuses to apologize. He asks her to apologize if she wants water then. She apologizes to Suhani.
He asks her to slap herself. She slaps herself. She gets ice cubes in the bottle. Suhani smiles seeing the live telecast. Meanwhile, Agastya gets shocked learning about Gehna's disappearance from Surya. They argues with each other. Agastya tells him that the latter don't deserve Gehna. Surya leaves from there. Agastya wonders that where is Gehna now.
Gehna says that she wants water to save Urmila. She gets paper and pen. He asks her to write a letter to Surya stating that she don't love him and she is pregnant and she is leaving him because she don't want to betray him anymore. She refuses to write a letter. He tells her that she don't have much time because Urmila dying. She says that she loves Surya so she won't write a letter.
He increases the temperature and says that death waiting for them. She agrees to write a letter and asks him to take Urmila out of cold storage. He laughs at her and says that she is wasting time and she will be responsible for Urmila's death. She says that she will save Urmila and writes a letter saying that she won't forget this dirty game.
In the police station, Surya gives Gehna's missing complaint to police inspector. Agastya comes there and says that he is also worried about his friend. He questions police inspector. Surya gets angry when police inspector said that they have wait for 24 hours. Agastya asks Surya to calm down. Surya tells him that he loves Gehna and he can do anything to find her. Agastya tells him that he also loves Gehna which shocks the latter.
Episode ends.
Precap – Seth family gets ready for the party. Gehna meets Gopi in the party.
Click to read