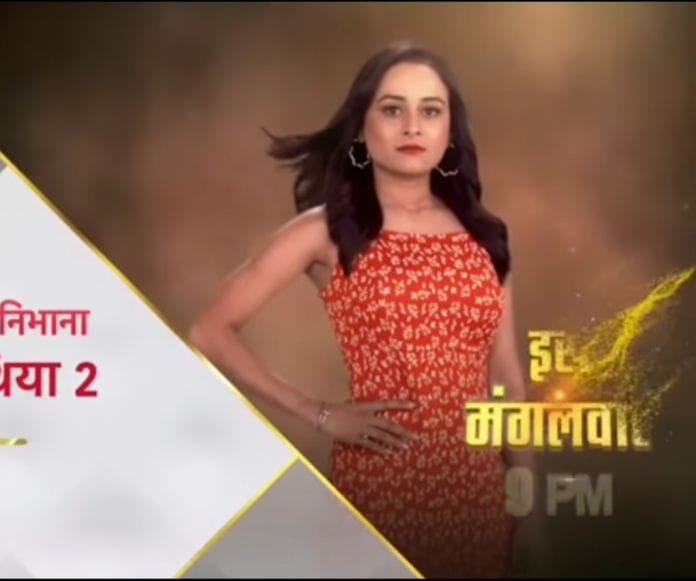 Saath Nibhana Saathiya 2 7th June 2022 Written Update on TellyExpress.com
Episode begins with Gehna writes a letter to save Urmila. In the police station, Surya tells Agastya that he loves Gehna so much and he can do anything to find her. Agastya tells him that he also loves Gehna as a friend and he can do anything to find Gehna. He adds that he will use his sources to find Gehna. Surya asks him to do whatever the latter wants to do and leaves from there. Shreya tells herself that Gehna supported her always so she can't give up like this. She decides to tell the truth to Surya. She thinks that Suhani won't leave Kartick if she got to know that she said the truth to Surya but she has a way to inform Surya that Gehna is in danger.
Gehna asks to switch off the AC then only she will give the letter. He switch off the AC and asks her to throw the letter outside. But she refuses and asks him to take Urmila to the hospital. He laughs and she faints.
Surya recalls the moments he shared with Gehna. He hallucinates Gehna and asks her that where was she till now. She tells him that she knows that he will come to find her. She adds that she knows that he can't live without her because he loves her so much. He lies to her that he don't love her. She asks him to accept that he loves her that's why he is roaming here at this time.
She adds that he should stop the fake divorce drama. He tells her that she is his responsibility till they gets divorced. She asks him to say that he don't love her. He screams that he don't love her. She makes him to touch his heart. He accepts that he loves her. He prays to God for Gehna's safety. On the other hand, the person gets the letter from Gehna and locks the cold storage again. Suhani sees Gehna and Urmila in unconscious state and says that no one will come to save Gehna.
Shreya puts the letter in Surya's room. She hides seeing Suhani coming that way. Suhani keeps a letter in the drawer and leaves from there. Shreya comes out and gets shocked seeing Suhani in front of her. Suhani finds the letter which Shreya kept under the pillow. She reads the letter which states that Gehna is in danger and Suhani is responsible for that. She tells her that the latter really don't care about Kartick. Shreya pleads her to not harm Kartick. Suhani warns her to not do anything like this again and leaves from there.
Surya tells his family that he could not find Gehna. Suhani burns Shreya's letter. She tells Sarika that everything is over, once Surya reads Gehna's letter. She orders her person to start the poisonous gas in the cold storage. Surya finds Gehna's letter. Suhani smiles seeing that and leaves from there. Meanwhile, Gehna wakes up and learns that her letter is missing.
Episode ends.
Precap – Seth family discuss about party. Gehna meets Gopi.
Click to read