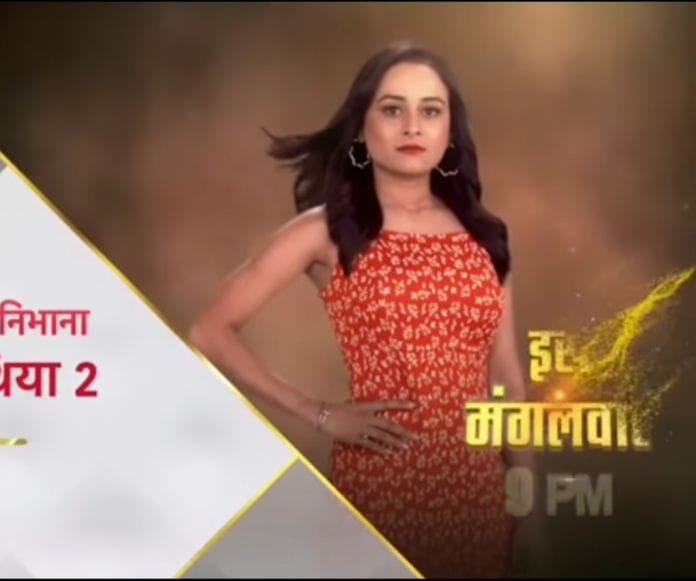 Saath Nibhana Saathiya 2 9th July 2022 Written Update on TellyExpress.com
Episode begins with Judge asks Gehna and Surya that if the last six months helped them. Surya tells him that he learnt so much about love and relationships in these six months. He says that he want to live with Gehna. Suhani asks him that what is he saying. He tells her that he can't live without Gehna.
She tells him that if he can't live without Gehna then she also can't live without him. She tries to commit suicide and it turns out to Surya's imagination. Judge tells Surya that court is ready to give him some more time to think. Surya tells him that he decided to divorce Gehna.
Gehna recalls that how Surya choosed Suhani always. Judge asks Gehna about her decision. She tells him that she also wants divorce. Judge says that court accepts their appeal and from now on they are not couple officially. Suhani gets happy hearing him. Everyone leaves from there except Surya and Gehna. They recalls the moments they shared with each other ( Do pal song plays in the background ).
Suhani tells Gehna that the latter don't have any rights to stay in Seth mansion. Riddhima tells Sakuni that if Gehna divorced Surya then she can marry Agastya now. Urmila tells Suhani that Gehna is her daughter and her daughter will live with her. Suhani burns Gehna's stuff which shocks Surya. She says that she is glad that Surya is free the relationship now.
Surya tells her that she can't take Gehna out of his heart. He says that Suhani got her son but his heart still loves Gehna. He pleads her to remove his heart. She tells him that he only divorced Gehna. He tells her that he divorced Gehna because the latter wanted it. He says that he can't leave her and Gehna don't want to leave Urmila.
After some time, Sikandar goes to Surya's room. He asks him to change his decision before it gets so late. He says that Surya should not have left Gehna. Surya tells him that the latter also instigated him against Gehna. Sikandar apologizes to him for his mistake. He says that he don't want Kartick to suffer because of his mistakes. He adds that Suhani was his accomplice.
Surya refuses to believe him. He says that Sikandar can't accuse Suhani like this just because he want to return to his wife and son. He adds that everyone can leave Suhani but he won't leave her. Sikandar asks him to not trust Suhani and leaves the room.
Urmila gathers everyone in the hall. She gives marriage invitation card of Gehna and Agastya to Suhani. Surya gets shocked seeing that. Others also gets shocked including Gehna. Urmila says that Gehna is her responsibility so she took this decision. Suhani congratulates Gehna for her third marriage. Urmila asks Suhani to attend Gehna's marriage. Surya tears the marriage invitation card and goes inside.
Episode ends.
Precap – Suhani tells Gehna that the latter's dialogues are good but she can't separate her from Surya. She reminds her that the latter divorced Surya and she is going to marry Agastya. Gehna asks her that how long Suhani can keep Surya with her. Surya says that lifelong he will stay with Suhani.
Click to read