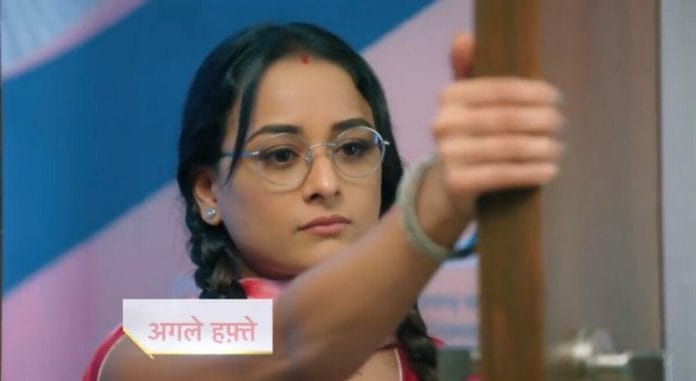 Saath Nibhana Saathiya 2 Spoilers, Upcoming Story, Latest Gossip , Future Story, Latest News and Upcoming Twist on tellyexpress.com
Sneha Jain and Gautam Vig starrer Saath Nibhaana Saathiya 2 is one of the top Star Plus show. It is a sequel to the long-running show Saath Nibhaana Saathiya. Now, Gehna leaves Seth mansion and stays in Agastya's house so it will be intriguing to watch that what going to happen in the future episodes.
In the current track, Dadi tells Kaddu bua that the latter need not to give the locker key to Suhani. Kaddu bua says that she forgot that she is just a guest and gives the locker key to Suhani. She decides to leave the house. Dada, Dadi and Surya tries to stop Kaddu bua but fails. Other side, Agastya takes Gehna to his house saying that Surya told him to take her to his house. He asks her to cook saying that he is yearning to eat home made food. Suhani says that Gehna and Kaddu bua's game over.
Sikandar says that now it's Urmila's turn. He adds that he won't leave Surya too. Suhani says that they needs Surya until his property gets transferred on their name. Surya comes there and tries to beat Sikandar up. Suhani stops him and asks him that how can he behave like this with Sikandar for theif Gehna. Surya remains her that Gehna is his wife.
He asks her that why Gehna's earring beats were found in her purse. She asks him that if he is suspecting her. He reveals that he saw a lady in the CCTV footage and he will find out the truth. She says that he can do whatever he wants and she don't care about it because they did nothing wrong. Agastya hides a photo from Gehna. She serves food to him. He asks her to move on because even Surya did not do anything for her.
She takes Surya's side saying that it's not easy to go against their own family. Later, Surya visits Agastya's house to meet Gehna and finds her sleeping. She holds his hand and asks him to not leave in her sleep.
In the upcoming episode, Gehna will say that she has to search the proof before someone comes. She will find jeweller visiting card there. Someone will touch her shoulder which will terrify her.
Who entered the cabin? Whose cabin is that?
All these questions will be answered in the upcoming episodes.
To know what will happen next in your favorite show Saath Nibhaana Saathiya, stay tuned to this space.