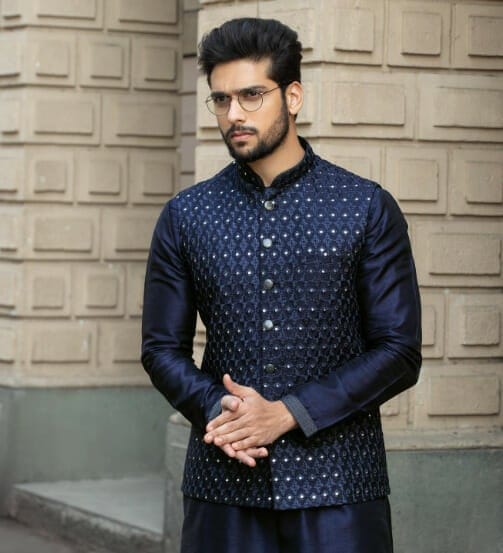 Sai Ketan Rao has smitten everyone with his choicest wardrobe. He has robbed millions heart with his bold dynamic and chiseled personality. Sai who has proved his mettle in 'Mehndi Hai Rachne Wali' is also adored for setting fashion goals. He treats his fans by flaunting best looks. Check out 5 dashing looks of Sai Ketan Rao. We are sure you all will fall for him all over again:
Sai in traditional wear hits differently. He is looking subtle and sexy both. The potter glares is adding charm to his look. The short and groomed beard makes hunk look handsome more than expected always.
https://www.instagram.com/p/Chxnx3Bhgkh/
Fans never fail to praise Sai. "Handsome rao", "Looking dashing!", "Woww…you're fab" are the best complement actor received post he shared his picture on his instagram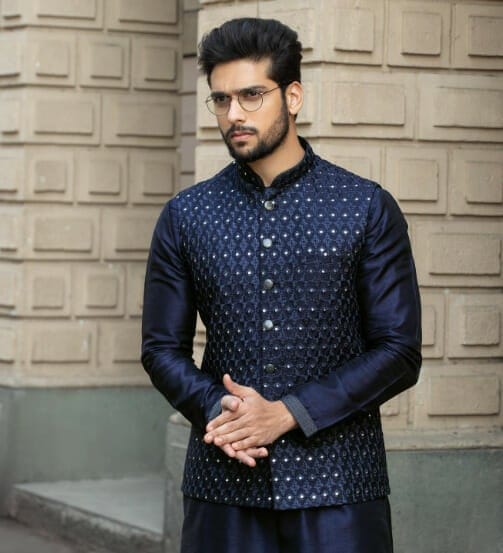 Another set of traditional look! Not everyone can pull the traditaonl outfit like the way Ketan is doing. A certainly 'shadi' material, and we know you all will agree with us! Don't you
https://www.instagram.com/p/ChxnxErBm8A/
It's better with Color's- captioned Sai. What can be hotter than this? Sai can make any outfit look best.
https://www.instagram.com/p/Cg7IB-dM64c/
Formal suits Sai too. He looks striking with few open buttons and blazers on. The expression he gives adds sexiness to the look more. You just can't take eyes-off from the sexy hunk!
https://www.instagram.com/p/Cccgz1ZrIlN/
Last but not the least, the Raghav's styling well matched the personality of Sai. Actor's screen presence made girls to go on their knees. Raghav left a lasting impression with his acting and looks.
https://www.instagram.com/p/CUz0fa5MBvx/
Tell us which look of Sai Ketan Rao is your favourite
On professional front, Sai Ketan is exploring music videos alongside his Mehendi Hai Rachenwali co-star Shivangi Khedhar. Offlately, the collaboration of these two talented actors made headlines. Song ISHQ HO JAYEGA crossed 1.4M views and counting. The craze of SAISHI is fantastic. They both celebrate huge fan following and keeps trending.
Sai and Shivangi attended Sandeep Sickand's Ganpati. They both had stolen the lime light. SaiShi complemented each other in red and white color outfits.
The actors share good camaraderie off-screen. Their off-camera bonding is melts heart. The BTS content makes the day of SaiShi fans.
Share with us what makes you SaiShi fan.
Follow us for more TV serial news and updates