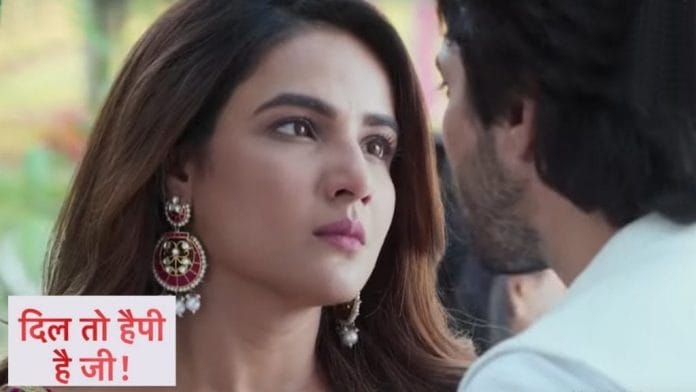 Star Plus popular show "Dil to Happy Hai Ji" is going through a revamp in the story due to the leap that took place in the show some weeks ago. With the separation of Rocky and Happy the leap also brought Happy as a successful business woman whereas Rocky is left to be felt unwanted and betrayed.
It was a known fact that Rocky wants to avenge from all the people whoever backstabbed him and also to prove his innocence in front of all. It was been seen in the show that Sania wholied in the court about Rocky's innocence still wants him to come to her by hook or crook.
As earlier we have seen that she would destroy the only piece of evidence that was left to prove his innocence to the world. On the other hand RV would confess his feelings for Happy to Happy herself which will leave Happy in shock. Later on in the show Rocky would warn Happy about the manipulative and cunning nature of RV.
In the upcoming episodes of the show we will see that Sania destroys the only piece of evidence that could prove Rocky's innocence. Meanwhile, RV confesses his feelings to Happy. Later, Rocky informs Happy about RV's manipulation.
Well it will be interesting to see whether Happy accepts RV in her life or she will listen to Rocky's word for a change?
Keep reading this space for more such important updates.