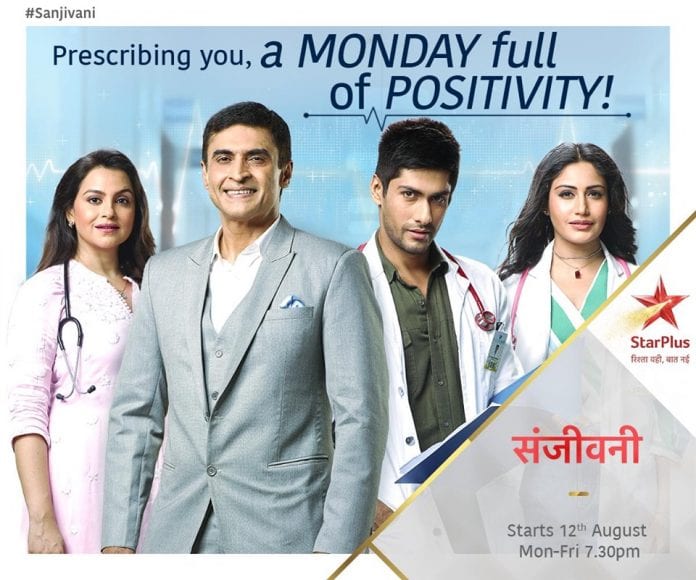 Today's episode starts with Vardhan welcomes Ishani to the jungle. Ishani sees Sid lying unconscious and asks Vardhan why he killed Sid. Vardhan says to Ishani he didn't killed him but he saw her killing Sid in anger. Ishani asks Vardhan to stop lying.
Varshan than confesses that he killed Sid to take over Sanjivani because Sid is Shashank's son and till he is alive he can't become CEO of Sanjivani. He says he wanted to avenge Shashak for his sister's sake. Ishani laughs and asks Sid to wake up. Vardhan stands shocked. Ishani says to Vardhan he makes plans but he don't get succeed.
Vardhan tricks Sid and Ishani and throws dirt in both eyes. Vardhan beats Sid and Ishani falls down too. Vardhan gets tired. Sid asks Ishani to fast call police. Meanwhile, Sid beats Vardhan. Police arises and Vardhan gets arrested. Vardhan before leaving says to Sid he will be back.
Ishani takes care of Sid. SId says tomorrow it will be a fresh start. Ishani hugs Sid. At home; Sid's mother worries of Sid. Sid and Ishani comes back home. Sid's mother recalls Sid accusing her for not telling the name of his father. But Sid forgives her mother and reunites with him. Later, Sid decides to propose to Ishani. He tries a ways to propose her and self-talks.
Afterwards, Sid makes a coffee for Ishani. he brings Ishani to the terrace and says to her that it's a coffee date for her. Ishani asks Sid why he did all these. Sid says because they are together after crossing many hurdles. He proposes Ishani. Sid shows ring to Ishani and asks her if she will marry him. Ishani confesses her love back to him. The duos hugs each other. Sid puts ring in Ishani's finger and kiss her.
Ishani and Sid comes to Sanjivani. Staffs welcomes the duos. Dr. Juhi gives Sid his coat. She welcomes Sid and asks him to start his work and says the OT is waiting for her. Anjali sees Sid from far. Ishani asks Sid to talk with Anjali. (Epsiode Ends)
No Precap!