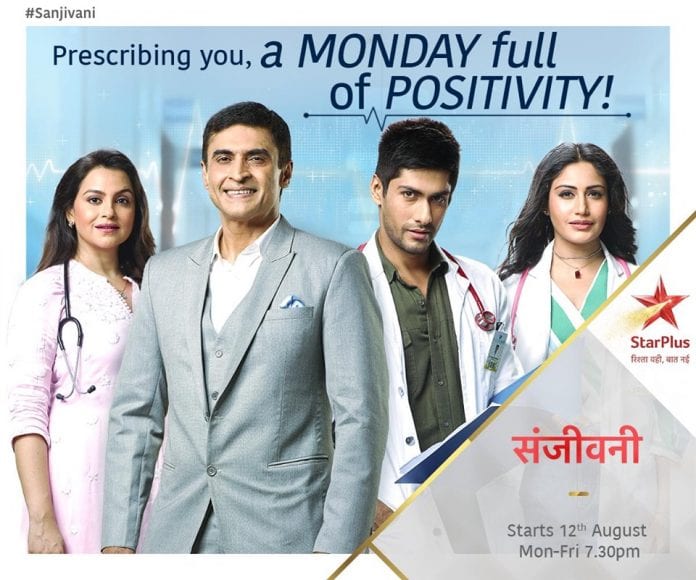 The episode starts with Ishaani acting all mad and trying to smack Sid but it all turns out to be her imagination. In reality, she's performing an operation without anyone's help and succeeds in it too.
Everyone gets surprised while Sid praises her for having muscle memory being a first-year intern. Dr. Ishaani says that she still will complain about him while Dr. Sid mocks her for him being her boss. Ishaani says that she'll complain to his boss and asks him to wait and watch.
Dr. Vardaan visits Dr. Sid when he accidentally throws his used shirt on him. Dr. Vardaan indirectly warns him to behave properly while Dr. Sid says that he has paid the kids bills whom he brought using the helicopter. Dr. Vardaan says that he will be fired the moment he gets to know the source of his extra income in this hospital and goes away.
Dr. Ishaani is lost in the washroom while Dr. Aasha continues with her non-stop bickering. Just then Dr. Anjali enters and Dr. Aasha tries to introduce herself but Anjali pays no heed to her. Later Dr. Ishaani goes to her and says that she wants to complain about Dr. Sid. Sid who's also present there feels pity for Dr. Ishaani as he very well knows what's gonna come.
Dr. Anjali scolds Ishaani for complaining about the best surgeon of the hospital that too on the first day of her arrival. She gets a call and discusses Dr. Shashank's brain tumor and Ishaani gets shocked. She tried asking Anjali of the same but Anjali scolds her to mind her own business.
Dr. Vardaan asks about Dr. Shashank's condition to his attending doctor who says that the tumor is big and the chances of survival are less.
Vardaan visits Shashank with a bouquet with both throwing indirect tantrums on each other. Dr. Shashank seems to have a clear idea about Dr. Vardaan's greediness for his post.
Everyone in the hospital is busy discussing Juhi who is the best neurosurgeon in India.
In the meantime, Juhi too arrives at Sanjivani and recalls her moments with Shashank and Sanjivani and gets emotional. She enters inside and Dr. Anjali sees her from the top. Juhi also sees her but Anjali ignores her.
Dr. Sid visits Dr. Shashank for inquiring about his health. He shows his admiration for Shashank and asks him to fight the disease. He says he can't tolerate Dr. Vardaan taking his place while Dr. Shashank expresses his liking for Sid and his path.
Just then Ishaani barges in with security guard at the back of her. He complains about her for acting violently in meeting them while Sid taunts her for following him. Shashank says that she's here for him and asks Sid to leave.
Ishaani cries seeing him while Shashank asks her not to cry as she has already suffered a lot. It's revealed that they both know each other for years.
Dr. Anjali meets Dr. Juhi and shows her to Shashank room and leaves without a word. Juhi enters in his ward and opens the window curtains. Shashank sees Juhi and gets happy. He apologizes for firing her from Sanjivani while Juhi asks him to not think about all that. She checks his reports and they share a moment yet still worried about his condition.
Dr. Sid finds Dr. Ishaani taking a photo of his name in the name board and taunts her with her childhood. Ishaani gets carried away for a moment and Sid apologizes for getting personal but Ishaani leaves angry on him.
Precap: Ishaani complains about Dr. Sid to Vardaan and he asks for proof. Juhi asks Anjali the reason for her behavior. Ishaani meets Shashank on his way to surgery and wishes him all the best