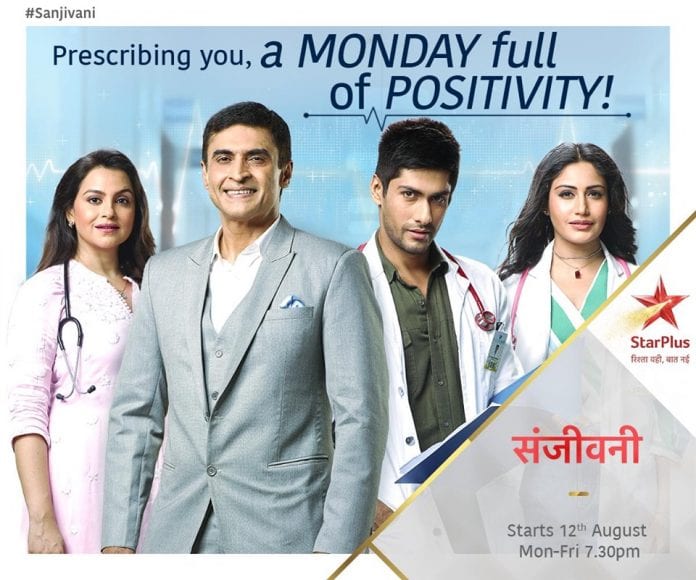 The episode starts with Sid wondering about the reason for Aasha's words. He feels that there's something more to it. He's going towards Ishaani and decides to not stress her with all his worries. He keeps a smile on his face. On the other hand Ishaani's soul asks her to wake up ns its already too late. Sid comes there and Ishaani's soul drools over him. Sid asks her to get up and brings flowers for her. Ishaani's doesn't like the flowers and gets angry at Sid. Sid fantasies about dancing with Ishaani. Later he leaves het room.

Vardhan calls someone and asks if they are ready. He cuts the call. He thinks that even if Dr. Shashank is not there he'll definitely come to know about what will happen now. Sid meets Dr. Juhi outside who asks about Ishaani's condition. Sid says that she's stable now. They hear lots of commotion and security calls for Juhi. Juhi, Sid, Rahil and Neil go outside to see people furious at Sid. They all blame him for looting money from them in the form of expensive medicines. Juhi supports Sid but everyone of Sid's patient blames him as looter. Vardhan enjoys it from his cabin. The inspector arrives and wants to take Sid for investigation. The furious patients are about to beat Sid but Rahil and Neil stops them.

Vardhan comes there and pretends supporting Sid. He asks the angry patients to calm down and takes Sid, Juhi and Inspector aside. He says that he knows Sid can never do this as he's a reputed doctor of the hospital. Inspector says that they can only say that after investigating. He says that he wants to first enquire the pharmacist. Vardhan leads him with Juhi. Sid is asked to stay with a constable.
Rahil and Neil says Sid that they believe him and not to worry. Sid says that why does he has to face one trouble after another. He recalls what Aasha said and says it to Rahil and Neil. They get confused about what weakness Aasha is talking about. Neil says to ask. Aasha herself and Rahil calls Aasha but her phone is switched off. Sid sighs defeated while Rahil and Neil supports him.

Inspector enquires the pharmacist who agrees that Sid is the one who prescribed all the medicines to the patients. He says when asked about it Sid warns him to not ask any questions. He also says that Sid himself took half of the medicines given to patients. Juhi and Inspector gets shocked while Vardhan and the pharmacist exchanges knowing glances.

Sid recalls all the past incidents and is sure someone is trying to frame him. Ishaani's pulse gets restored and Sid rushes to her. Ishaani is treated in emergency while Sid prays God to give all the trouble to him and spare Ishaani.

Precap : Niti too gives statement against Sid and inspector arrests Sid.