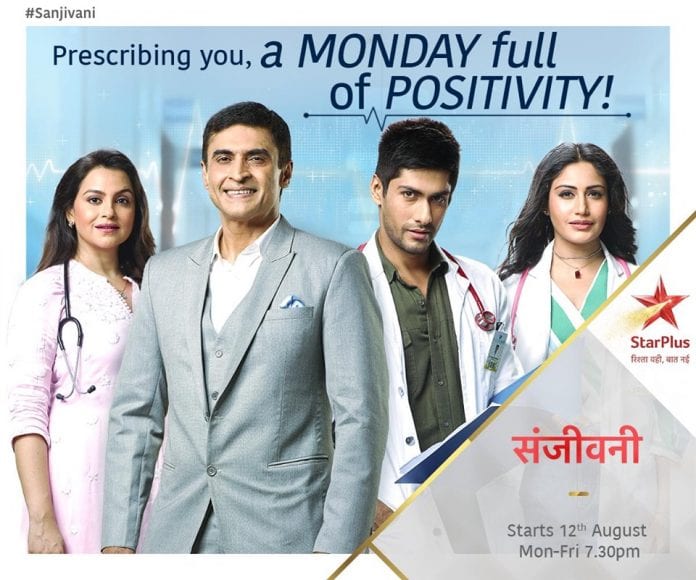 The episode starts with Juhi informing Sid and Ishaani that Jessica is suffering from the third stage of cancer. She also says that cancer has occupied all parts of her body and chemotherapy will not help. Shashank agrees with Juhi. They decide to take Jessica to a hospital where unapproved cancer medicines are available as there's no other way. Jessica scolds Jignesh for playing games instead of concentrating on marriage. Sid, Ishaani, Shashank, and Juhi come and seeing their face Nurse Philo gets worried. Juhi takes the kid away while Shashank calls Philo alone.
Jignesh also joins them and Shashank says that it's fourth stage of cancer. Philo and Jignesh breaks down hearing it. Shashank supports Philo and Philo informs Jessica of the same. Jessica gets extremely shocked. They both cry in each others arms. Sid gets emotional and supports Jessica. He consoles Jessica and Philo cries hard. Shashank says to philo that there's still hope is there. He says about the hospital in Houston where clinical tests takes p[lace. They get a little hope.
Jessica loses her hope and says that she has only less time.Sid asks her to stay positive. Jessica still says that she doesn't have much and wants to live and make her own decisions. Shashank agrees with her. Everyone leaves giving some space for Jessica, Jignesh, and Philo. Ishaani sees Sid crying in a room. She tries comforting him and Sid says she's a very young girl. He blames God for being cruel. Ishaani comforts him and says that let them help her in making memories. She once again feels for him. She touches his cheeks and wipes his tears.
Sid and Ishaani see Jessica shouting at Jignesh to leave her and go. She says that she doesn't love him and want to be alone now. Jignesh tries comforting her but she throws him away. Sid asks Ishaani to call Jignesh. Ishaani runs after him but he leaves hurriedly. Sid decides to call Jignesh and says that we get angered on those whom we love from our hearts. Ishaani and Sid simultaneously remember scolding each other. Ishaani once again feels the butterfly.
Sid gets Jignesh number from Philo and tries calling him but he doesn't pick up. They get worried when all of a sudden Jignesh comes there. He shows them his Daadi's ring and is going to propose Jessica with it. They both look at the ring open-mouthed as it was very beautiful. He says that Jessica always wanted a grand proposal but he couldn't do it as their parents hurriedly fixed their marriage. Ishaani and Sid advice him to propose her in a grand way in the hospital. They say that they will take care of the formalities.
Precap: Ishaani proposes Sid and expresses her feeling to him.