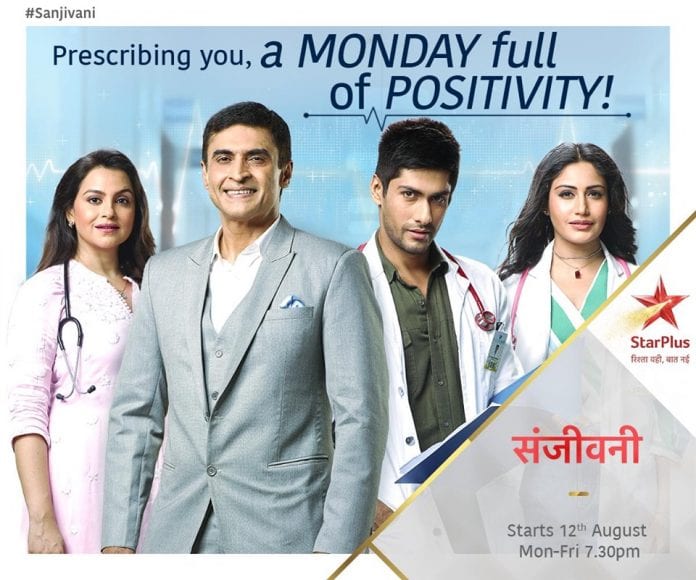 For the ardent lovers of unique concepts on television apart from the routine Saas Bahu drama and the over the top supernatural dramas, here arrives the most awaited medical drama Sanjivani with its star-studded ensemble cast. Sanjivani is another franchise of the blockbuster hit with the same title that aired in 2002 and its consecutive sequel Dil Mil Gaye in 2007.
Both its predecessor shows became an overnight sensation and established a cult following for the unique and well-crafted story in the Indian television. The teaser for the new venture was launched some time back by Star Plus amidst rave reviews from the fans.
The promos for the show have also garnered positive responses from all around hyping up the excitement for this new version of the old hit. The plot of the series is quite similar to the previous two shows- it is a medical drama featuring the lives of doctors and their struggle to balance their professional and personal lives simultaneously. The show will also feature a romantic angle with its major leads- the gorgeous Surbhi Chandna and the dashing Namit Khanna. The duo will also be caught in a clash of conflicting personalities while in the same profession and that is the main theme of the show. It surrounds the differently ideological doctors coming together to help people in need meanwhile balancing their personal relations as well.
Monish Behl is going to revive the nostalgia in the show since he was also featured in the old show. Produced under the banner of Alchemy films by Siddharth P. Malhotra, this show is certain to bring fresh element this season. Don't forget to tune into the show to witness this realistic drama filled with love, emotions and life lessons. Keep this space abuzz for more updates and news from the show.