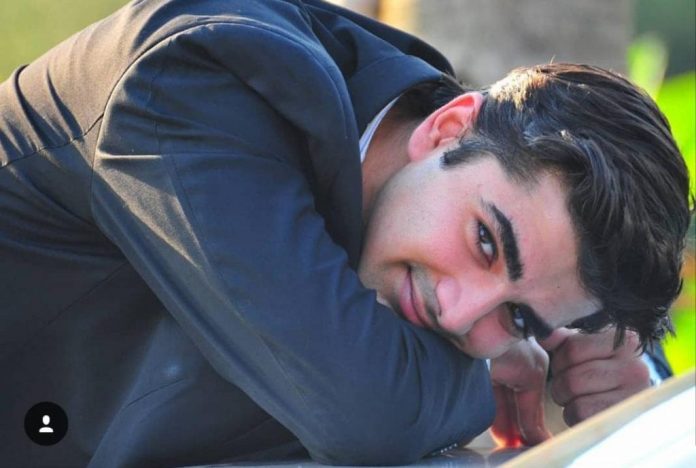 The role of Naksh is a big break for you since it's a hit show. Comment
I'm looking forward to this because with replacing a character comes a certain sense of responsibility. There is certain amount of work that is need to be put into it ,so when it comes to stardom and big breaks I'm thinking more about taking care of the character that has been built and to make sure that the fans love the change and embrace it immediately. To me the big break will be once everybody in Yeh Rishta Kya Kehlata Hai watch my work and say that 'this is the guy we love'.
Have you followed Yeh Rishta Kya Kehlata Hai?
I've been following the show on and off Ye Rishta Kya Kehlata Hai for almost three years and I wanted to be associated with the show for almost three years now. In fact every time an opportunity used to come by, I used to keep in touch with the casting team to see and find about the opportunity. Ye Rishta Kya Kehlata Hai carries a legacy and it is an honour to be associated with a brand called Mr. Rajan Shahiji and Yeh Rishta Kya Kehlata Hai. It is the best Christmas and New Year's gift for me. I feel extremely happy.
Do you think it is the best new year gift you have got?
Yes, I could not ask for anything more. I have been waiting to do this show and have been waiting to work with Rajan sir from quite some time. Every year I watched them do their job and they're all so polished. I have been following the show, especially the current track that is going on, the way they work I think for me it's going to be great fun to work with them.
What is the secret of your good looks?
It's a lot of water and a very heavy skin maintenance regiment scheme that I follow.
Is having good looks half the battle won?
No, not at all. I started with the whole acting thing in 2012. So, if good looks were going to pay the bills, I think you would have 6ft models with blue eyes and blonde hair killing it right now. If you're an actor you have to be able to act, if you can't act no matter how good you look within 14 days you will be rejected because you cannot cheat the camera. If you don't know your job right it, doesn't matter how good looking you are you're going to look like a very dumb person who is not ready for the job. I have never modeled in my life, I've been extremely dedicated to acting, if acting takes me over then I probably will do it for the show, but for me acting is very important I want to be able to tell a story and always wanted to be able to come on board with Rajan sir's project and to be a part of the storytelling process with such an amazing team is an honor.
Rajan Shahi is a hit show maker, so how do you feel getting an opportunity to work with Director's Kut.
Like I said, over the moon! The moment I got a call from DKP I got really excited. I am someone that until it will doesn't happen really, you will not see me celebrate. I am one of those kinds. So, I've always been in and out of DKP since the very beginning of my career as I knew they were one of the biggest production houses. I knew back then itself so, I have been following their production, their work and Rajan sir, I'm a pure TV person and when it came to me, I had even done a little bit of homework on who this man is to the kind of work he has done and that he has highest regards which industry has for him. I am grateful to Rajan Shahi for trusting my talent.
What has been special in your career journey so far?
My career journey is the same as most actors. I never took any shortcuts. I am a very simple guy, I started off and treated this business, like a business. I started off from the bottom in Saavadhan India in 2012, and God and industry and everybody have been kind enough to give me the opportunity and from then up till now I could not ask anything more. It's a slow process, conviction, persistence, follow those things and be a part of it and then I guess as an acting career, you could probably put a story together and make sure to be innovative. It doesn't matter who you are, right time, right place and luck are the factors and variables that cannot be calculated or there is nothing that you can do about it, it's all about destiny. I was in Saudi Arabia when I was 8 years old and we didn't even have access to films .So I grew up in an environment where Zee TV, sony and star plus were the only channels we could watch in that country .To me, it is a journey and a dream come true , a boy who was sitting there with no cinema and then 20-30 years later I find myself, doing the exact thing that I would have dreamt so I can't ask for anything more.