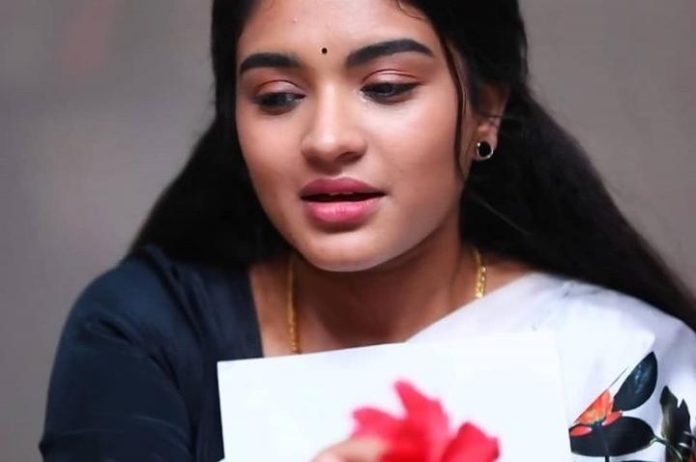 Sembaruthi Spoilers, Latest Gossip, Future Story, Latest News and Upcoming Story
Zee Tamil's much-loved show Sembaruthi which keeps entertaining its audience with an interesting storyline is now gearing up for further drama.
The story revolves around Akhila and her son Adhi and his love interest Parvathi.
In the last episode, it was seen that Arun went to the company. Nandhini instructed the manager to create problems for Arun. The manager intentionally brought lot of files for study. When Arun said he can't study all the files in one day, the manager insulted Arun by comparing him with Adhi. Arun met the union leader regarding some problems in the factory. The union leader also taunted Arun and compared him with Adhi. Arun lost his cool and fought with the union leader and beat him. Parvathi made mushroom fried rice for Adhi. Parvathi and Adhi shared some quality time together.

In the upcoming episode, it will be shown that Akhila will come to know about what happened in the factory and will question Arun about the same. She will reprimand Arun. Aishwarya will go to talk to Akhila. The latter will express her disappointment and will say she is losing trust on Arun. Aishwarya will assure Akhila saying she will change Arun. Akhila will say she trusts her. Aishwarya will try to convince Arun to go back to the office, but Arun will get angry and will say with the determination that he will not go back to the office or factory.
Will Aishwarya be able to change Arun's decision? What will be Nandhini's next move against Akhila? What's ahead in Adhi, Parvathi's life?
All these questions will be answered in the upcoming episodes. To know what is going to happen next in your favourite show Sembaruthi, keep watching the serial and stay tuned to this space for new daily updates.