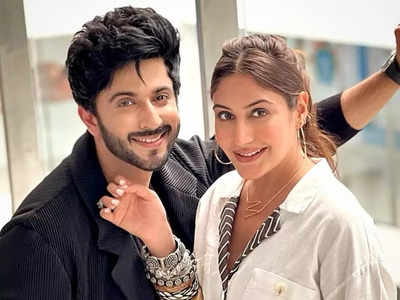 By Anil Merani| I am pretty disappointed with Color's show Sherdil Shergill; the concept had a lot of meat to go beyond the tried and tested tropes.
Yet sadly, they are meandering around the same old formulas of mistaken identity, forced marriage, etc.
If you are going to deal with path-breaking concepts like a single mother( Surbhi Chandna) and IVF, the comic genre is not apt as you can't bring out the conflicts and challenges of women who get pregnant with the above non-traditional methods.
Also, sadly, the writers dropped the office backdrop and returned to the family. I was hoping for an office romance.
They could have explored the mind of Rajkumar ( Dheeraj Dhoopar) as a stand-up comedian, yet another virgin territory.
With ratings coming low, they have no chance to push the envelope any further.
The entire fake marriage track has been dragged for so long that, at the time, it appeared dull, and this also sets the stage for future-done and dusted plotlines.
Does this mean Indian TV is doomed to stick to the old norms don't they realise that cash-rich youth is simply moving away to OTT?
Surbhi and Dheeraj have acted very well, but sadly a show eventually runs on a solid script, which we still need to see.
The makers also promoted the show as something different, so the letdown is even more.
The show will be a fest for Surbhi fans, though, as she looks terrific in all her outfits.