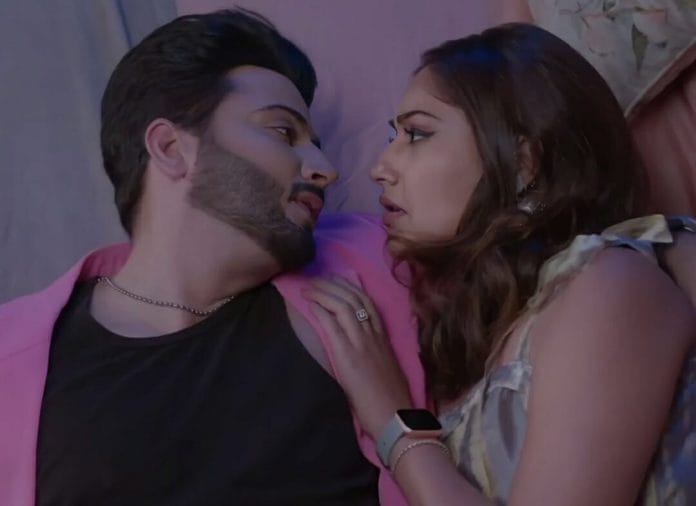 Sherdil Shergill Spoilers, Upcoming Story, Latest Gossip , Future Story, Latest News and Upcoming Twist on tellyexpress.com
Colors TV show Sherdil Shergill is ready for new twist as Raj in drunk state ends up confessing his true feelings for Manmeet. Will Manmeet also accept her feelings for Raj? Will Bhairav Singh play another evil move for getting DNA Test done?
In previous episode Raj Kumar got drunk because of having headache with recent happening. Manmeet apologised Puneet but she told her that she should apologize to Raj Kumar instead. Manmeet said her mistake is big so she should apologize face to face and realized it was Tuesday and Raj Kumar had performance at Kukku's club. Raj Kumar in his drunk self started his comedy act on stage.
At club Raj kept speaking about love and says how he got slapped and fell down on stage unconscious. Manmeet ran on the stage being worried. At police station, Mr Yadav asked Ajeet to let Manmeet get DNA Test done for Anmol but he said she has already denied. Police inspector suggested Mr Yadav that they don't need baby to be there but can use his diaper or any used cloth for getting the DNA test done.
Raj being drunk doesn't understand anything and ended up confessing his feelings to Manmeet and said he has gone crazy in love with her. Manmeet thought of their moments and smiled but found Raj Kumar lying unconscious. She brought him to her home. In the upcoming episodes we will see whether Raj will remember his drunk confession or not?
To know more stay tuned to this space