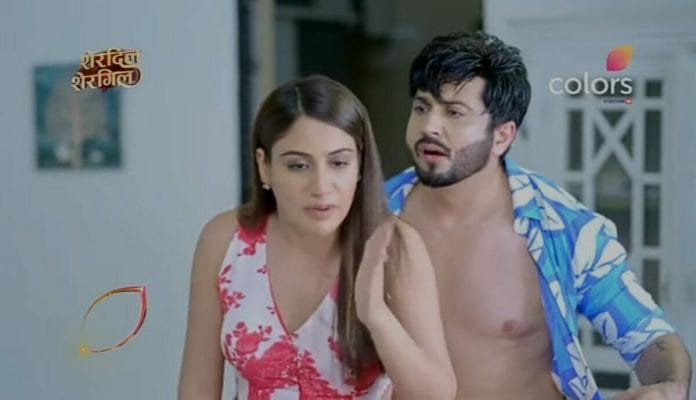 Sherdil Shergill Spoilers, Upcoming Story, Latest Gossip , Future Story, Latest News and Upcoming Twist on tellyexpress.com
Colors TV show Sherdil Shergill is all about Raj Kumar and Manmeet who have fallen in love with each other but are separated by the circumstances. Will Raj and Manmeet's love be able to find its way?
In the previous episode Raj scolded and questioned Manmeet for making cafeteria into her office. She instead asked Raj why he didn't say when she was setting up and now nothing can be done. Hussain told Manmeet they should meet at night and talk about everything. Misharji told Raj that Hussain and Manmeet are going for dinner.
Raj Kumar went to Manmeet's house and told her came to return back the 5 lakhs she had lent him and said she was looking beautiful . Later Raj dragged Manmeet closer and said from now on he won't call her Manmeet but rather Jaan. Raj told if she wants to get free from all this she should resign.
Raj called all the office staffs for picnic to his bungalow and said he wants to get it renovated. Manmeet came to her and found Raj there. He kept teasing her and said she brought wrong keys and came to his room instead. He kept flirting with her and asked why isnt she saying what he wanted to hear. Raj asked Manmeet to confess her love for Raj. Will Manmeet resign or end up confessing?
To know stay tuned to this space