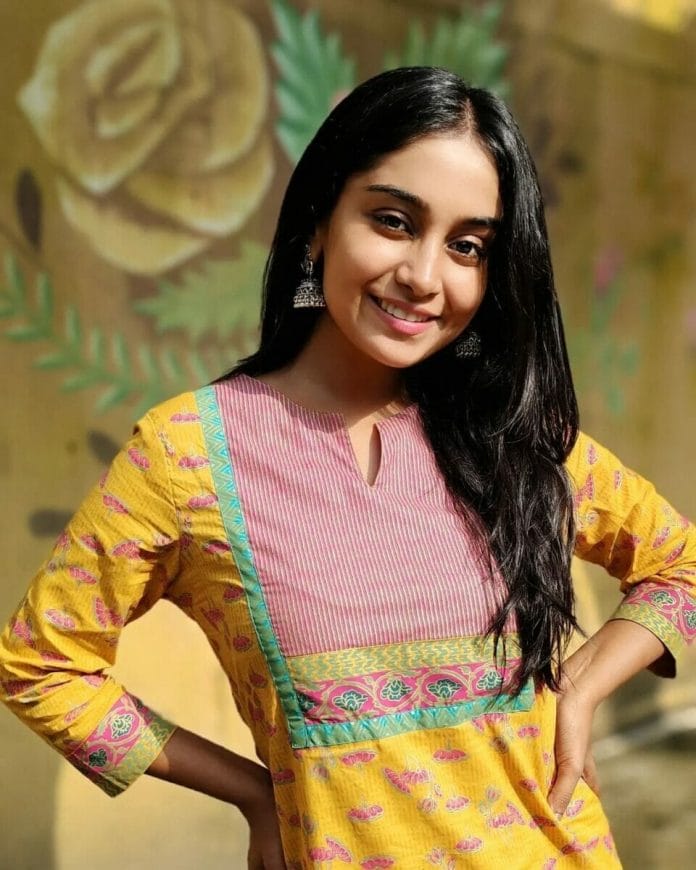 Actress Shruti Anand, who is part of Dangal TV's Mann Sundar, says that she feels lucky to be part of the show. The show has given her a chance to essay different characters and she will always be grateful for how much it has taught her.
"Mann Sundar is the biggest landmark in my career. I learnt so much from the show. Playing different characters in one show has somehow enhanced my skills. From playing a foreigner, an old lady, Mata Rani, Jyn, who is a negative spirit, to a child's character now, what can be more satisfying for an artist than touching so many genres in a show. I am thankful for being a part of this great show," she says.
She adds, "Mann Sundar, as it is very clear from the title itself, deals with the fact that deeds should be good. The show tries to focus on the inner beauty and how Ruchita takes a stand for the right thing. As we see, she always wins in the end, which clarifies how with pure heart and good deeds, you can never fail in life."
The actor plays Ruchita's character in the show and says that she really associates with her. "I relate a lot with the character in many ways. As Ruchita's intention is always pure and I also believe no matter where you are in your life, your intention makes your life.
Your heart should be pure. The second most important fact that I relate to from the character is the strength she carries in life that makes any situation easy for her, and how positively she handles anything in her life," she says.

She says, "I have a new family now and it includes the channel also. The experience has been amazing with the channel. The support and love they show is really incredible. I wish and pray it grows more and more the way it is growing. And the best part is that the audience is now so connected with the channel.
As this is my first lead, initially I was too nervous. But I think without the whole team I see myself nowhere. Each and everyone's cooperation is the only reason we are leading towards 350 episodes today."
Talking about the shoot, she adds, "I am blessed with the family I have now in Mumbai. Everyone on set is so good. It makes me feel like I am coming home for work. We eat, work, play and laugh together. Shivam is the funniest on set. Manisha Saxena is just like my sister now, I spent literally 24 hours with her. We share a great bond," she ends.
Watch Mann Sundar, Monday to Saturday, 8:30 pm, on Dangal TV