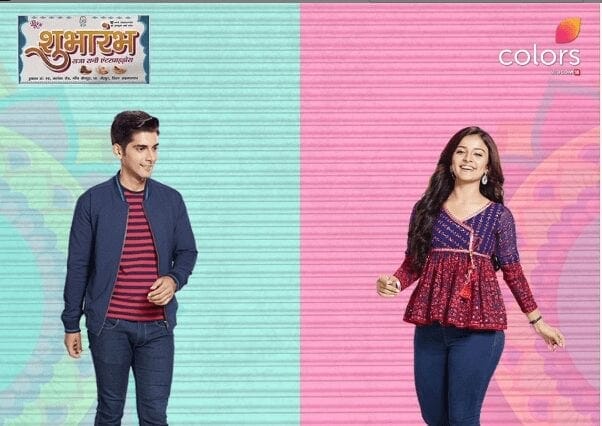 The episode starts with Kirdida asking Rani to take prasad. Rani looks disgusted at her. Kirdida thinks that she may have found out her truth but cannot stop her. Rani on the other hand thinks too that in spite of knowing her truth she needs to keep calm.
She takes ut and indirectly taunts Kirdida which she understands well and leaves. Rani is confused about what to do when she finds kuki taking offering for God. She finds a lawyers with a flower in it and finds a solution. Raja on his way finds Mehul with a girl who asks astrologer fo predict when they will get married shocking Raja.
Raja is worried about Mehul's affair while Rani is worried about what to do with property transfer papers. She asks Raja if she's confused about something then what should she do. He asks her to think as whatever it is it will come up with some solution. Raja thinks that with this he too got his answers.
Rani comes back meeting lawyer and informs Mota Papa of the some. She finds the nurse who treats Mota Papa with lots of money. The nurse says in phone that today's drama got over and she got her money too. She leaves while Rani calls her. Rani follows her but the nurse hides.
Rani spots her and she tries running away but Rani catches her. Rani threatens to call police and the nurse says about Gunwant giving her the money as he's all fine and is giving money to hide his truth. She runs away and Rani stands shocked.
Jharna is in her father's shop while Raja shows Divya about Jharna who's all fine. He reveals that Mehul was lying to her all the while and apologizes to her on Mehul's behalf. She asks him to not to apologize as its Mehul who has to apologize. She says that he cheated both her and Jharna and he needs to get punished for it.
Raja agrees but asks her not let his family know anything about it. She agrees and leaves thanking him. Rani is walking recalling all the drama by Mota Papa. She realizes that it's Mota Papa who's with Moti Mummy in her games and Raja considers them god. She apologizes for listening to the words of a wrong person. She prays God to help her.
Rani finds few people tying mauli and gets an idea. She buys a bundle to find the truth. Rani goes to Mota Papa's room who just sits on chair in hurry. When Rani asks about it he cooks up an excuse.
Rani lies about tying the Mauli on his hand for his speedy recovery. She ties one end of the big thread bundle on his hand and switches on music. She ties the other end on door and takes kerosene.
Precap : Rani puts the kerosene on the thread bundle and lights it. Gunwant gets on his feet