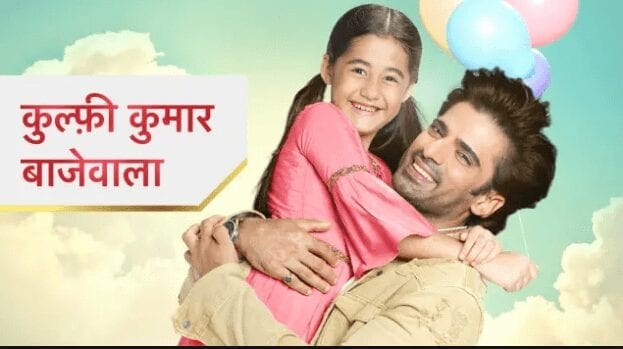 Spoiler Alert: Drama is high in Star Plus popular daily show Kulfi Kumar Bajewale after Sikander unfolds many truths.
In the upcoming episode of Kulfi Kumar Bajewale get ready for more drama. As seen at one side Sikander learns the truth that Kulfi is his daughter than on the other side Amyra's deteriorating health is making Sikander more worry for her.
In the episode when doctors pointed that Amyra health is worsening because she has been poisoned. Doctor stated that Amyra has consumed the poison (dark ruby) that made Sikander to find the real culprit behind it. Sikander missioned to find the truth and he was shocked knowing that it's none other than Lovely who has done this. After learning the truth Sikander warned Lovely not to get near Amyra anymore because she is the worst mother in this whole world. Lovely parents on knowing this too broken all the ties with her and asked Sikander to do whatever he wants to do with her. Sikander locked Lovely to a room, Lovely apologized to Sikander and asked him to let her meet Amyra as she can't stay away from her. Sikander puts a condition in front of her if she wants to meet Amyra she has to tell him where she has sent Kulfi. Lovely didn't accept his proposal and continued pleading him to let her meet Amyra. Sikander left the place leaving Lovely cry alone.
At other side after Kulfi and his mates came to know that Amma has cheated them on the name of parents meeting day, she and her gang planned to escape the house while Amma got suspicious about their activities.
Meanwhile, doctor gave another shock to Sikander by telling him that they can't save the life of Amyra as its very late. Sikander pleaded doctor to do something and Amyra overhears the conversation between Sikander and doctor. Sikander went back to lovely and sarcastically said he is no one to punish her as God has already given her the big punishment taking Amyra from them forever. He tell her that Amyra has only few time left, Lovely in shocked said I did a sin but now I will do one good deed by telling you about Kulfi's whereabouts. She was about the reveal when at the same time Amyra will interrupt her saying during her last days she can't share his father with anyone which will shock Sikander more as she will confess that she already knows what Lovely has given her the poison to separate him with Kulfi. She will also that she knows that Kulfi is Sikander's daughter. Amyra will tell everything to Sikander and asks him to not think about Kulfi atleast for now and she wants him to be with her only during this phase.
Hearing to this confession Sikander will be stunned and will curse himself that he couldn't able to give good learning's to Amyra and Lovely bad intensions has impacted her daughter the most.
What more has been stored in the life of Sikander, Kulfi, Amyra and Lovely wait for our next update?
Stay Tuned for more updates.