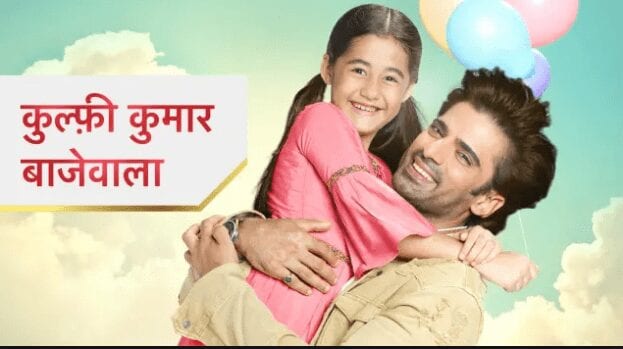 Star Plus' musical show Kulfi Kumar Bajewala always comes up with the twist to catch the attention of the viewers. As seen in the episodes for the competition of 'Little Superstar' Sikander's both the daughter, Kulfi and Amyra is having face-off and they both are competing against each other.
Now drama to more gear up in the series after Sikander will come to know that his both the daughters are competing each other on the same platform.
In order to keep his promise with Amyra, Sikander with heavy heart asked Kulfi to leave him and stay at his elder brother house. Sad and disappointed Kulfi decided to leave Sikander and his family thus she ran with her friends. On the way the 6 of them got to know that they are the most wanted kids and police is searching for them. Kulfi and her friends was running to save themselves and they accidentally landed where the audition for 'Little Superstar' was going on and decided to compete and win the competition so that they all can expose Amaji Ji.
While on the other side when Amyra comes to know she has only few days left because she is sick and can't be cured, she asked Sikander to take her to 'Little Superstar' as this is her last wish. She for the last time wants to live her dream by winning the singing competition. Sikander took Amyra to the 'Little Superstar' and there he will be shocked to know that Kulfi too has participated in the competition.
Sikander on the final round day will come to know that Kulfi too is in the competition along with her friends. He will feel guilty and try to talk with Kulfi in the upcoming episodes. Later, Amyra will be irritated seeing Sikander again thinking about Kulfi and she will confess that she was knowing from the beginning that Kulfi too has entered the same competition.
Now after knowing the truth what Sikander will do next will be interesting to watch.
What do you think whom Sikander will support Amyra or Kulfi? Leave your view on this and stay tuned with us for more updates.