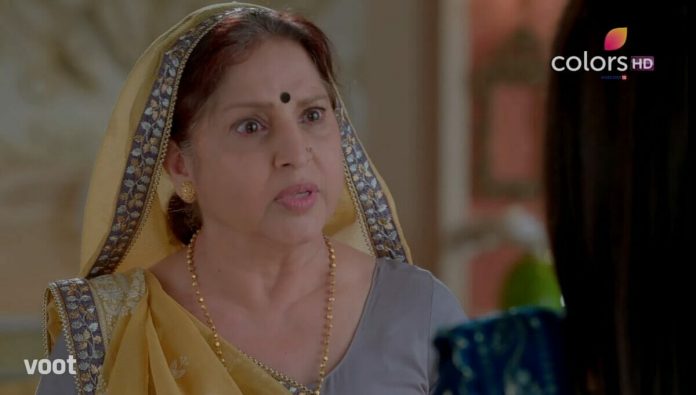 Sirf Tum  Spoilers, Upcoming Story, Latest Gossip , Future Story, Latest News and Upcoming Twist on tellyexpress.com
Colors TV new show Sirf Tum starrer Vivian Dsena and Eisha Singh will witness an interesting drama. Suhani recently found out that Ishan is consuming alcohol. Aditya gives her an idea so that Ishan gets rid of his alcohol addiction but Ishan leaves the house before they can talk to him. It will be exciting to watch what will happen next.
In previous episode it was seen that Dadi doubted Rakesh that he started drinking alcohol again as she found an alcohol bottle. Rakesh assumed Aditya is an alcoholic maybe but Suhani said Aditya told her he never drinks alcohol.
Suhani caught Ishan at night with the bottle and she scolded him for growing a bad habit. Ishan said he learned it from Ranveer and she didn't stop him from drinking alcohol then why is she stopping her brother?
Suhani promised him she won't tell his secret to Rakesh but he will quit alcohol. Later Suhani got worried for Ishan thinking how Rakesh and Sudha will react knowing about Ishan's act. Aditya asked her the reason why she looks worried. She didn't tell him.
in future episodes it will be seen that Suhani will get to know that youngsters are dying due to poisonous alcohol and she will go home immediately to check if Ishan is fine.
Rakesh will hit Ishan for drinking alcohol and Suhani will feel relieved to see he is fine. She will tell him to be thankful towards God, as he luckily didn't consume the poison. Ishan will vent out his frustration as he doesn't get much priority in the house like Suhani.
He also left his friends behind in Dehradun because of Suhani's wish to leave the city. He consumed alcohol out of loneliness. He will blame Suhani for telling about his addiction to Rakesh. Dadi will scold Suhani for hiding this from her family.
Suhani will tell them not to be strict with Ishan. As it might make things worse. Aditya will tell her to apply reverse psychology on Ishan. Later they will find out that Ishan left the house and went to meet Ranveer.
Will Suhani and Ranveer get separated forever?
Will Ranveer try to find Suhani ?
all questions will be answered in upcoming episodes.
to know what will happen next in your favorite show sirf tum, stay tuned to this space.