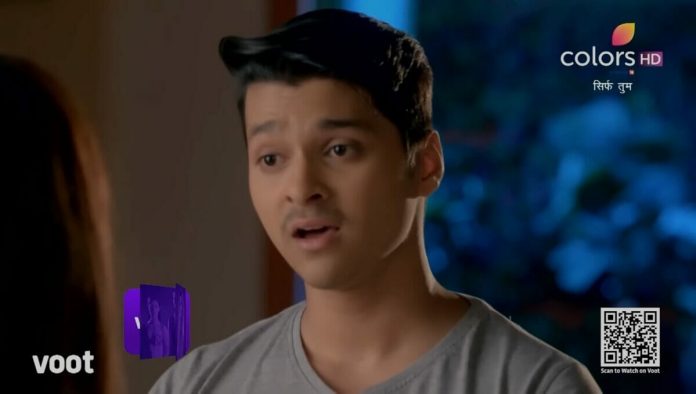 Sirf Tum  Spoilers, Upcoming Story, Latest Gossip , Future Story, Latest News and Upcoming Twist on tellyexpress.com
Colors TV new show Sirf Tum starrer Vivian Dsena and Eisha Singh will witness an interesting drama. Suhani recently found out that Ishan is consuming alcohol. Aditya gives her an idea so that Ishan gets rid of his alcohol addiction but Ishan leaves the house before they can talk to him. It will be exciting to watch what will happen next.
In previous episode it was seen that Suhani got to know that youngsters were dying due to poisonous alcohol and she went home immediately to check if Ishan is fine. Rakesh hit Ishan for drinking alcohol and Suhani felt relieved to see he is fine.
She told him to be thankful towards God, as he luckily didn't consume the poison. Ishan vented out his frustration as he didn't get much priority in the house like Suhani. He also left his friends behind in Dehradun because of Suhani's wish to left the city.
He consumed alcohol out of loneliness. He blamed Suhani for telling about his addiction to Rakesh. Dadi scolded Suhani for hiding this from her family. Suhani told them not to be strict with Ishan.
As it might make things worse. Aditya told her to apply reverse psychology on Ishan. Later they found out that Ishan left the house and went to meet Ranveer.
in future episodes it will be seen that Suhani's parents will be worried after Ishan left the house. Aditya will ask for the letter Ishan wrote before leaving but Suhani will lie to him that she lost it. Suhani will reveal that she doesn't want to tell about Ranveer to Aditya as his name is mentioned in the letter.
Suhani will call in a local jewel store in this hope that Ishan might go there to sell Sudha's earrings for money. Her assumption will be right and she will catch Ishan.
She will take him back home, everyone will talk to him nicely to boost his mood. Suhani will tell him to drink alcohol with his family and he will finally realise his mistake. He will say sorry to Suhani for troubling her.
Will Suhani and Ranveer get separated forever?
Will Ranveer try to find Suhani ?
all questions will be answered in upcoming episodes.
to know what will happen next in your favorite show sirf tum, stay tuned to this space.