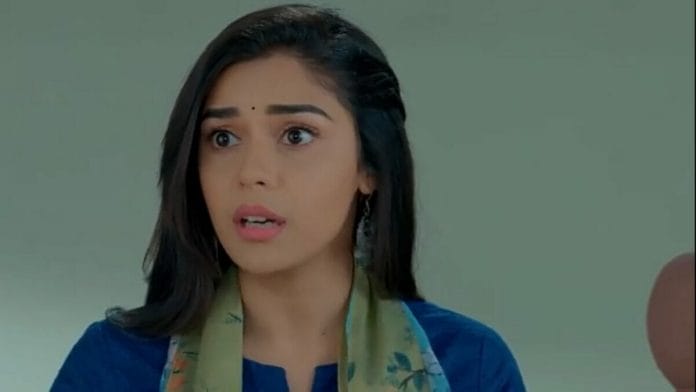 Sirf Tum Spoilers, Upcoming Story, Latest Gossip , Future Story, Latest News and Upcoming Twist on tellyexpress.com
Colors TV show Sirf Tum starrer Vivian Dsena and Eisha Singh will come up with some exciting drama in last few episodes. Recently the show has been shifted to Voot. The last episode of the show will be aired on 16th of September.
In the current track Suhani collects proof against Mr Singh to prove Ranveer's innocence. Meanwhile Ranveer worries for Suhani's safety hearing Mr Singh's threat. What will happen next it will be interesting to watch.
In previous episode it was seen Suhani noticed a car is following her and Aditya. Some men tried to stop them from reaching court but John and Raghu reached there on time with police protection. Suhani thanked them and learned Ranveer told them to send police force for her.
Mr Singh trapped Ranveer by lying that Suhani will get killed, Ranveer snatched gun from a cop and tried to run away but then bumped into Suhani. Mr Singh accused him of breaking the law. The court hearing started and Ranveer's defence lawyer called Suhani in the witness box to tell the truth.
Suhani revealed everything how Ranveer wanted to save his patient Ram Singh but the cops didn't let him do so. She also presented proper proof against Mr Singh when Ranveer is accused of escaping from the court.
Ranveer said he cant tolerate if anyone tries to harm Suhani. The judge heard the voice recording of Mr Singh how he was threatening Suhani. He said after 15 minutes he will pass the judgement.
In today's episode Suhani tells Mamta not to lose hope and finally court finds Ranveer as innocent and drops all the charges against him as he only tried to save Suhani and there is evidence in his favour. Suhani leaves ignoring Ranveer and the latter goes to her house to talk to her.
She doesnt open the door but gets into thinking that nothing can get solved between them anymore. Ranveer says he just wants to thank her and she has to listen to him. Dadu and Vikram take him from there. Mamta gets delighted and performs his aarti.
Suhani tells her family that she felt pain and guilt in Ranveer's voice but she couldn't talk to him thinking about the past issues. Suhani learns Mamta Hospital is not sealed anymore and she gets happy. There Aditya tells Suhani not to blame herself for Ram Singh's condition.
She gets to know Ram Singh is showing movement in his body so she goes to check him. Ranveer feels that he wants to express Suhani's efforts mean so much to him. He waits for her one chance.
When will Ranveer talk to Suhani?
Will Ranveer and Suhani get united?
all questions will be answered in upcoming episodes.
to know what will happen next in your favorite show sirf tum, stay tuned to this space.