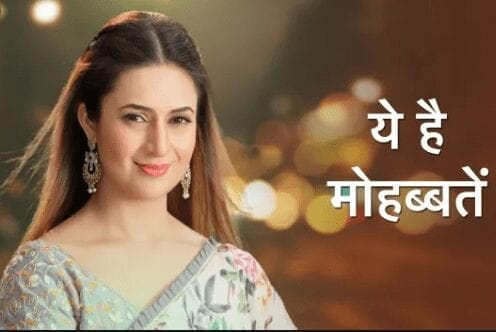 Star Plus show Yeh Hai Mohabbatein will witness Dahi Handi celebration.
Sudha gets ready for Karan and Ruhi's alliance. She fixes Karan and Ruhi's roka and Bhallas' gets happy. Otherside, Raman prove that he is Raman with the help of Ishita.
Now in the upcoming episode will see Bhalla's will celebrate Janmashtmi festival. While other side Arijit will try to search for the patient details from the hospital.
Doctors shift Arijit's daughter with some other patient. Arijit yells at doctors for shifting his daughter without his permission in a sharing.
Doctors makes Arijit understand that his daughter will feel better when the other patient's visitor will come to meet. Arijit inquires to nurse about the patient details but she refuses to give the details. Arijit shows his doubt on the patient.
Otherside, Yug will surprise Ruhi with a unique gift. Meanwhile, Arijit will assign a task to Bhuvan. Later, the celebrations for Dahi Handi will begin with a dance performance. Here, Arijit will go to inquire about the Raman, Nurse will refuse to give him any information.
It will be interesting to watch what next will happen in the show.
Why nurse is hiding Raman's detail from Arijit? Do Arijit will be able to learn the truth of Raman? Do Raman is fooling Bahlla's? Do Sudha agree for Karan and Ruhi's marriage with some hidden motive? To know more, keep watching Yeh Hai Mohabbatein, mon-fri on star plus.
Stay tuned with us to read more news, latest updates, spoilers and written updates of your favorite shows.