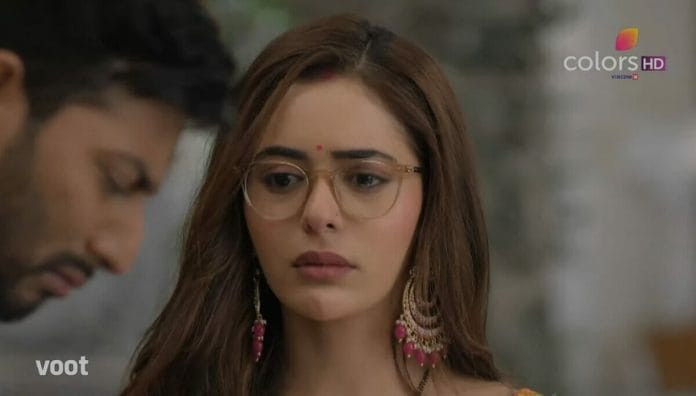 Spy Bahu Upcoming Story, Latest Gossip , Future Story, Latest News and Upcoming Twist on tellyexpress.com
In colors tv popular show Spy Bahu with Shalini knowing Veera's reality and being shot to death, viewers are waiting for the next episode to know how Sejal will keep her family protected against the dirty games of Veera Nanda aka Sirji.
In the previous episode Shalini who had got scared witnessing everything mistakenly drops something and got noticed by the trio. She started running to save herself from Veera. Sejal informed Yohan that there were traces of sleeping pills in high dose in Drishti's blood.
Shalini tried to run but at the end gets up coming in front of Veera. Veera mercilessly shot Shalini and she died on the spot. At Nanda Mansion, Veera lied that they were attacked by goons who looted their jewellery and when Veera denied to give her engagement ring they started fighting. Ahana said that they were going to shoot Veera but Shalini came in between. Sejal and Yohan understood everything was just lie.
Veera told Ahana that on Ganapati she has planned a big blast in Nanda industry in which everyone will get killed except Veera. Yohan, Krish and Arun return home after doing Shalini's last rites. Veera asked Krish to freshen up. Veera told Yohan that she was missing Aarti and Yohan thought he cannot tolerate her fake acting. In the upcoming episodes we will see if Veera gets successful in her plan to do blast or gets exposed by Yohan and Sejal.
To know more stay tuned to this space.