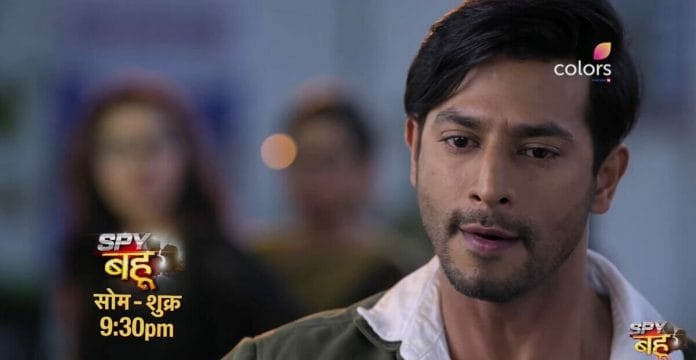 Spy Bahu Upcoming Story, Latest Gossip , Future Story, Latest News and Upcoming Twist on tellyexpress.com

Spy Bahu on colors tv now is at a crucial point, while Sejal is caught by Yohan as Spy and being unable to prove herself, she is accused as terrorist by Yohan too.
In The previous episode Yohan and Sejal were waiting outside room in night school. On entering the room, Sejal was shocked to see Veera doing prayer in front of Aarti's picture.
Veera acted emotional and called it Aarti's temple she built years ago. Sejal said about skeleton on train but on removing white cloth kept there it turned out to be portrait of Aarti. Sejal asked Yohan to believe her. Veera remembered how she had seen the red light blinking in her room and realized someone was coming there.
Sejal remembered how Farid had said her there is drugs inside the pendant so that they can suicide instead of getting caught. Sejal was shocked to see Yohan and Drishti's pictures in the pendant. Yohan called Sejal a terrorist and said she won't be satisfied taking one life.
Ahana told Sejal they both are two sides of the same coin. One lied for country and other for terrorism but she proved herself while Sejal couldn't.
Sejal was taken by police while Yohan's words of her being terrorist kept ringing in her ears and she felt emotionally disheartened. To know what's happening next stay tuned to Spy Bahu.