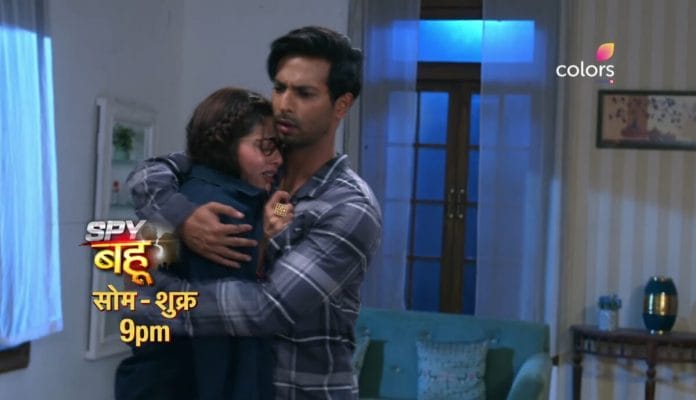 Spy Bahu Upcoming Story, Latest Gossip , Future Story, Latest News and Upcoming Twist on tellyexpress.com
Colors TV show Spy Bahu which has been revolving around Sejal, a small town girl who takes on the mission of a spy to find evidence against a suspected terrorist. Sejal ends up marrying Yohan in order to get closer to him and find evidence against him. With time and events, will Sejal and Yohan finally come closer?
The episode started with nurse telling Saras had met an accident. Shalini told Alisha that because of your immaturity Veera was giving another chance to Sejal as she saved the deal. Alisha told she will kill Sejal. Sejal placed the audio device on Bamba's bag. Avishek told the land had only taken from us and now it was time to take from them. Avishek remembered terrorists killing his parents and shoots the boy.
Vyom told Sejal he was there to take revenge for his insult. Vyom tried to force himself on Sejal and she tried to fight. Vyom used some spray on Sejal and threw her spectacles . Sejal locked herself inside the cupboard and recalled her childhood. Yohan opened the cupboard and took Sejal out . Yohan hugged Sejal and told her nothing will happen to her. Yohan made Sejal drink some water and calmed her. Yohan looked at Vyom angrily and beat him. Nanda's returned home and Vyom was missing at dinner. To know what's happening next Keep checking this space for latest updates on your favorite shows.