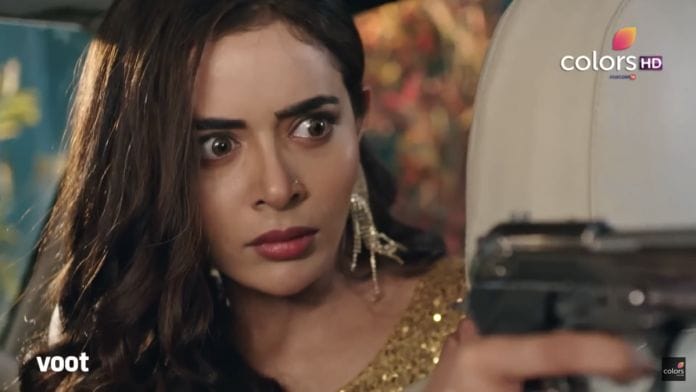 Spy Bahu Upcoming Story, Latest Gossip , Future Story, Latest News and Upcoming Twist on tellyexpress.com
Colors TV show Spy Bahu is now on the marriage track of Yohan with Alisha and Sejal with Jatin. Sejal has found out that Yohan is connected to her brother Farid and is now more determined to find him and get Yohan arrested. Yohan is still in love with his childhood friend Mahira,will he find out Sejal is his Mahira? Will Sejal recall her memories with Yohan from childhood? Does Farid remember his sister Mahira?
Shail and Krish took Yohan to a bar. Shail mixed something in Yohan's drink and persuaded him to drink it. Alisha asked Shalini where are everyone she also wants to go to the party. Yohan told Shail that his head is spinning. Shail brought Yohan to a room and he falls unconscious. Shail paid two girls to do their job and leaves. Shalini brought Alisha to that room but is shocked to find Yohan missing. Shalini told Arun we are unable to find Yohan. Flashback showed Sejal following Shail and kidnapping Yohan. Alisha told she will marry Yohan at any cost. Minister threatened Arun that he won't hurt his daughter and it won't be good if they don't find Yohan. Sejal tied Yohan on a chair and remembers him convincing Farid for the mission and giving money to him. Saras and Minal came to Nanda house but the security told them Sejal never returned here. Sejal told Yohan she won't let him die so easily,she wants him to feel the pain that she is feeling right now. Arun told Drishti that he made a deal with Yohan to accept her in return for him marrying Alisha but Yohan doesn't even care for her. Sejal decided not to end Yohan's life with a bullet as she wants him to die everyday.
Keep checking this space for latest updates on your favorite shows.