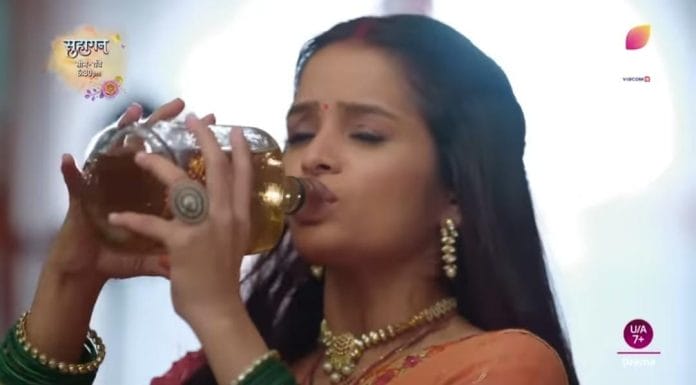 Suhaagan Spoilers, Upcoming Story, Latest Gossip , Future Story, Latest News and Upcoming Twist on tellyexpress.com
Suhaagan is going to be more thrilling in the upcoming days as Mr.Chopra is forced to drop Krishna's case due to his contempt of court!
In the latest episode, Payal tries to reconcile things with Mr.Chopra. Her point is that she had no other option but to put the blame on him since she has no one else in her life than this family so she can't afford to lose them.
He asks her to stop her nonsense and say these stories somewhere else since he knows her very well now and won't leave her for what she did. Krishna sees Payal talking to Chopra so he comes to Payal to ask what's going on between them. Payal says that Chopra was taking out his anger on her.
Krishna says that he is feeling so terrible for what happened in the court and is also ready to wait for years if this is the only way to get a divorce. Hearing this Payal says that he doesn't care about her anymore since men are like this who take interest in women till they have physical intimacy.
This annoys Krishna and he rushes in his car to Nikku's place leaving Payal. Bindiya worries about Krishna and ends up at Nikku's place. She stops him from getting drunk but gets drunk herself and starts behaving like a child. Krishna has a hard time dealing with her childish behaviour and tries to convince her to get back home.
In the next episode, Payal would see Krishna and Bindiya on the road and would be calling Krishna from a distance. Bindiya would be asking Krishna to tell her that he loves her. Would he say this to Bindiya ?
What would be Payal's reaction after seeing this ? To know what happens next, keep watching Suhaagan and stay tuned to this space for more updates.