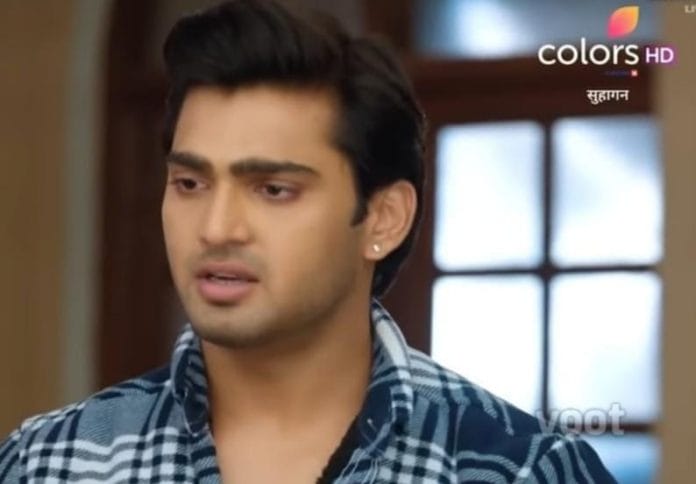 Suhaagan Spoilers, Upcoming Story, Latest Gossip , Future Story, Latest News and Upcoming Twist on tellyexpress.com

Suhaagan is ready for more thrill as Krishna tries to defend Bindiya in the court!
In the latest episode, Mr.Chopra keeps on insulting Bindiya and pointing fingers at her character. He uses abusive words for Bindiya while she screams and says that all of this is fake. Krishna watches everything looking very annoyed. Even the people at the court start saying things to Bindiya.
At one point of time Krishna loses his calm and asks Chopra to stop. He says that even if God comes and tells these things to him about Bindiya, he won't believe it. He says that Bindiya might be a fool, nagging and sometimes she thinks she's over smart but whatever she is she is not what Chopra is claiming. He asks Chopra that when he had strictly asked her to not bring up any lie of this sort in the court, how dare he end up with such a story.
Chopra says that he is not lying. Krishna grabs the man's collar who came as Bindiya's lover and asks her to tell the truth but he keeps on lying. When the magistrate asked her to tell the truth or else she would start investigating him,he took Chopra's name.
Chopra puts the blame on Payal while she disagrees and says that although she might be in love with the same man as her sister, she would never do such a heinous act! Magistrate tells Chopra that he must be ashamed of his acts. She issues a notice against Chopra and adjourns the court till the next session.
In the next episode, Bindiya would be seen stopping Krishna from getting drunk and in turn would be seen getting drunk herself. What would happen in the next court session? Would Bindiya win the case ? Would Chopra seek his revenge from Payal? To know what happens next, keep watching Suhaagan.