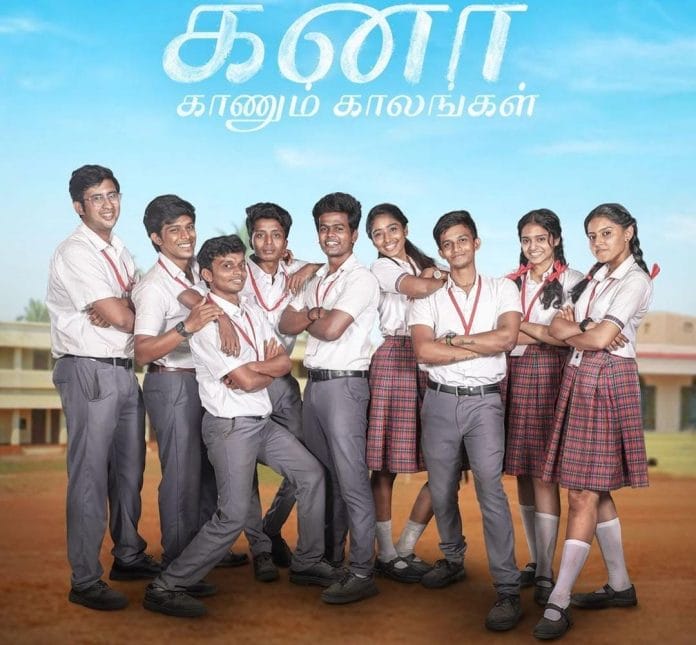 Sundari 14th May 2022 Written Update on TellyExpress.com
The episode starts with Karuppu asks Murugan Is he ready to sacrifice his life in this Thiruvizha? Murugan says that he is ready to sacrifice his lifr for his village peoples. Karuppu says that he promised to him in front of all he shouldn't back of from his words. Murugan nods to him. Karuppu gives permission to them to start the Thiruvizha and faints down. Village people do pooja to him. Just then lizard gives sounds as a good signal. They breaks the coconut and it's also give positive sign to them. Peoples are on cloud nine. Murugan asks village people to perform this Thiruvizha without any problems. He adds that we gave promise to him so we might keep our promise. Swamyaadi gets conscious.
Murugan shares to him what did Karuppu said to him. He alerts Murugan that he shouldn't take Karuppu's word easily he might keep his promise. Murugan assures to him that he will never back off from his words. Lakshmi fears what will happen to her family members. Murugan says that he can able to guess what's running on her mind. This life given by that Karuppu so it's not wrong to sacrifice it for Karuppu and village sake. He is happy that he can able to perform this Thiruvizha without any problem and leaves.
Sundari returns to home. Appatha enquires her why did she looking so tired? Is she exhausted due to her work? Sundari adds that she has lots of work to do in office. Appatha tells her that she cooked her favorite food. Sundari informs to her that she ate in Anu's house. Appatha complaints that she is cooking for her but she ate outside. Sundari tells her nothing to worry she will feed that food to her. Sundari comes there after fresh up. Appatha informs to her that Lakshmi called her and informed her what did happened in Temple.
Sundari gets shocked to hear it and doubts what's will happen? Appatha consoles her that nothing will happen wrongly this time. Let's start the thiruvizha with hope. She says that Sundari might go to village before two days because she wanna tie the first Kaappu. What about her exam? Sundari assures to her that no problem she can manage the situation and attend the function.
Murugan is lost in his thoughts. Lakshmi enquires him what's bothering him? Murugan adds that he can't able to come out of that situation. Still Karuppu's word running on his mind? What did they done wrong? Whom gonna suffer? Lakshmi says that nothing will go wrong. Murugan says that he is not worrying about Lakshmi and Malini because they are near him so he will make sure nothing will happen to them. He fears about Sundari she is facing lots of trouble already. Lakshmi assured to him that Sundari doing good she is god's child.
Murugan says that she is special so god will give more trouble to her. Later Karthick give coffee to Anu. She complaints to him that he came late yesterday. She shares to him that Sundari maintaining office well. She was controlling all and Mallika helping her a lot. Anu asks him to arrange second marriage for Sundari reasoning she deserves a better life. She adds that her marriage is in his hand. He fears to get caught but she asks him to take her picture to search a good groom for her. She asks him what's bothering him? He informs her that Sundari asking accounts details to him. She asks him Is he gonna attend Thiruvizha?
Episode end.