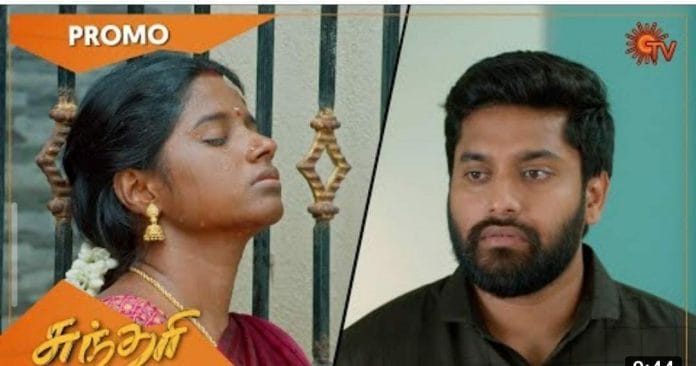 Sundari Upcoming Story, Spoilers, Latest Gossip, Future Story, Latest News and Upcoming Twist, on TellyExpress.com
Sun Tv popular show Sundari keep entertaining it's audience with the gripping story line. Now serial focusing on Karthick learns the truth
In Today's episode we see; Valli questioning Sundari does Kumar knew the value of that neckalce? Sundari shares with her that Selvi raised the same question to him.
Valli adds that only education people can able to understand it's value. Sundari adds that Kumar said to them that he liked that necklace. That's why he wore it. But Arun's henchman locked him inside.
Sundari tells her that Kumar who stole it. He shared many stories to them.
Valli says that she is damn sure that he doesn't know the value of it. Valli adds that she got the necklace that's enough. Sundari thinks that definitely Karthick asked him to steal it. Malini asks Sundari to return this Neckalce to Anu reasoning Kartick brought it for her.
Sentiment is common to everyone. Sundari shares with her that she already gave the necklace to Anu. She will take them wrong if she find it out. Malini asked Sundari to exchange her Neckalce with Anu. Sundari assured to talk with Mallika about it.
In the upcoming episode viewers will see; Sundari faint on road. Murugan will take her to hospital. Murugan will inform this to Mallika. Doctor will reveal Sundari's health condition to Murugan. He will reveal it to Krishna. Krishna will ask Murugan to hide this matter from Sundari.
What will happen next?
Will Karthick reveal the truth to Sundari?
When will Anu find out the truth?.
Upcoming episode will answer to our all questions stay tune with our space for more updates.