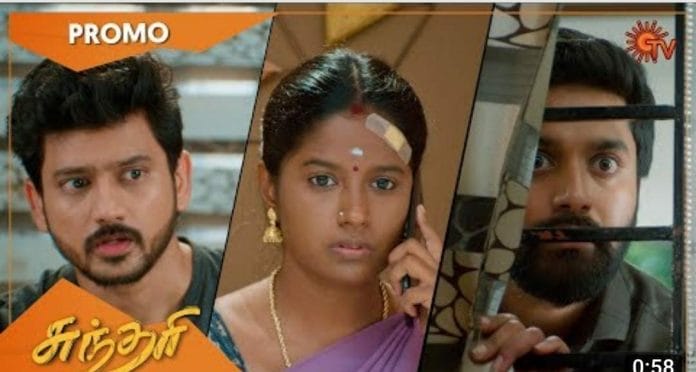 Sundari Upcoming Story, Spoilers, Latest Gossip, Future Story, Latest News and Upcoming Twist, on TellyExpress.com
Sun Tv popular show Sundari keep entertaining it's audience with the gripping story line. Now serial focusing on Karthick will be in Trouble
In the recent episode we see; Valli questioning Karthick. Does Sundari struggle because of her? She asked him when he stayed with Sundari? Doesn't he stay out? Sundari always stood alone and faced everything alone. Neither he supported her nor stood with her in her hard times. Does he know how many problems Sundari faces here? How could he blame her for everything? Is pouring her heart out the wrong thing to him?
Sundari asks her to calm down. Valli asks her, doesn't she have the right to ask her? Karthick complaints that he too has many problems. Didn't he stay with her when she was hospitalized? He reached for her, leaving everything behind.
Malini complaints that both of them are arguing over this issue. Sundari demands them to stop it. They are giving stress to her. Don't kill her before she achieves her dreams. Later, Anu noticed Karthick with Sundari. Lakshmi lies to her to save Karthick
In the upcoming episode viewers will see; Sundari will inform Mallik that Murugan went to her house to return the necklace to her. She ask Mallika about Anu? She will inform her that Anu is still angry on Karthick. Later, Sidharth noticed Karthick wedding photo there. Karthick will fear to get caught.
What will happen next? Will Karthick reveal the truth to Sundari? When will Anu find out the truth?.
Upcoming episode will answer to our all questions stay tune with our space for more updates.