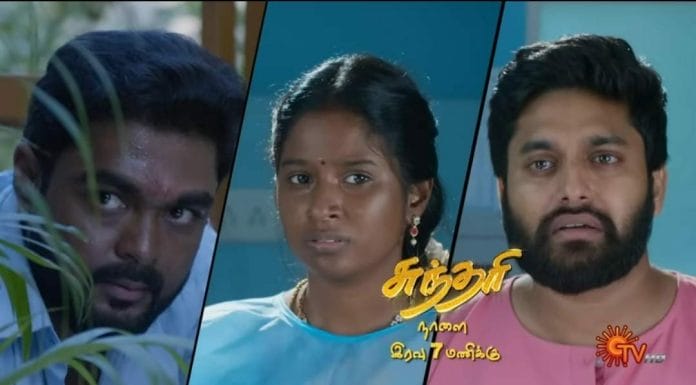 Sundari Upcoming Story, Spoilers, Latest Gossip, Future Story, Latest News and Upcoming Twist, on TellyExpress.com
Sun Tv popular show Sundari keep entertaining it's audience with the gripping story line. Now series focuses on Karthick regrets his mistake
In the recent episode we see; Arun jumping into Sundari's house. Kumar noticed him and doubted what was going on there. Does Palani join his hands with Arun to divert the police? Later, Mallika asks Sundari when Anu will open her eyes? The doctor did not say anything to her.
Sundari assured her that everything will be alright. She wants to think positively. Mallika asks her how she will think positively when negative people are around him? When Anu married him she lost her life. Everything started after he entered into her life.
Sundari asks her to stop talking about it. Murugan will hear them. The Doctor comes there to check on Anu. Mallika inquired her about her health? The doctor informed her that she was sleeping in medicine effect. She needs proper rest now.
Later, Palani inform Murugan that the constable went to take dinner. He noticed Arun and chased behind him. Krishna informs Sundari about it.
In the upcoming episode viewers will see; Karthick will ask the doctor about Test result. The doctor will reveal the test results to everyone. Everyone will be shattered after learning the truth. Later, Sundari will ask God why she is punishing them like that?
What will happen next? Will Anu survive?
When will Anu find out Karthick's secret?
Upcoming episode will answer to our all questions stay tune with our space for more updates