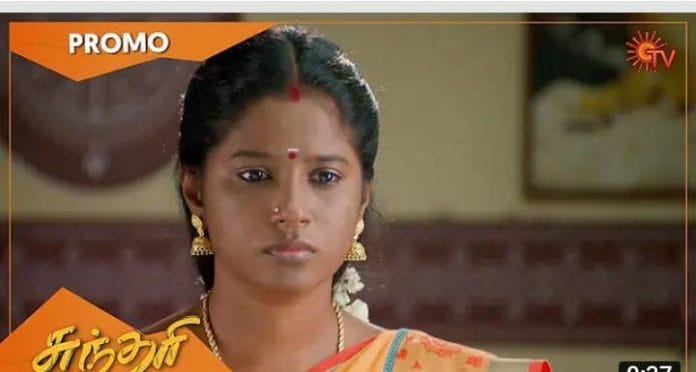 Sundari Upcoming Story, Spoilers, Latest Gossip, Future Story, Latest News and Upcoming Twist, on TellyExpress.com
Sun Tv popular show Sundari keep entertaining it's audience with the gripping story line. Now series focuses on Lakshmi reveals the truth to Karthick
In the recent episode we see; Murugan inquiring Lakshmi what's bothering her? She lies to him as nothing. She will suggests him to accompany Sundari to Kodaikanal. Murugan adds that they stayed in Chennai many days. How will they accompany her to Kodaikanal leaving everything behind. He assures her that he has a plan with him.
Meanwhile, Selvi prays to god. She asks the god why she is punishing Sundari like that? She is her child though she is giving so much pain to her. Her son betrayed Sundari and married to another woman. She is bearing so much pain because of her son.
Still Murugan doesn't aware of this truth. He will kill Karthick after he come to know the truth. He is a perfect person. Though Karthick betrayed Sundari and Murugan. Her father and Husband used to respect and take care of their wives. Then why did Karthick betrayed his wife?
Don't punish her husband for Karthick's mistake. Sundari assures her that nothing will happen to uncle. Later, Sundari feels guilty to see Selvi doing Pariharam
In the upcoming episode viewers will see; Mallika will demand Karthick to leave from her daughter taking the money. Karthick will refuse to leave Anu for money reasoning he loves her truly. He will demand her to leave from her life. Meanwhile, Sundari will request Sehar to hide the truth from Murugan.
What will happen next? Will Anu survive?
When will Anu find out Karthick's secret?
Upcoming episode will answer to our all questions stay tune with our space for more updates