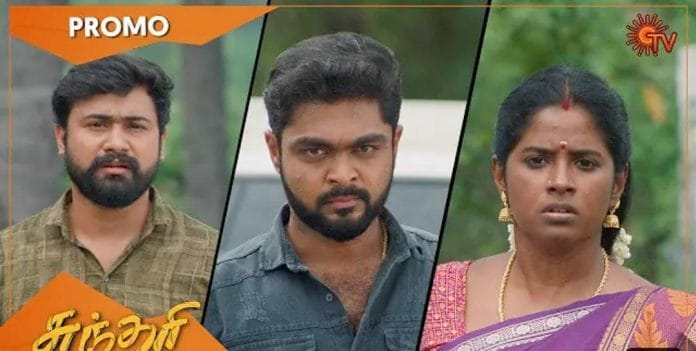 Sundari Upcoming Story, Spoilers, Latest Gossip, Future Story, Latest News and Upcoming Twist, on TellyExpress.com
Sun Tv popular show Sundari keep entertaining it's audience with the gripping story line. Now series focuses on Sundari will be in trouble
In the recent episode we see; Sundari noticing Murugan lost in his thoughts. She fears that Murugan didn't believe her it seems. She thinks how she will tackle the situation. Murugan asks Sundari doesn't she said to him uncle is fine. Sundari nods with him. Murugan complaints that Selvi going to walk in nails slipper. She isn't listen to him.
Sundari asks him why didn't he stopped her? Sundari rushes out to stop her. Later, Murugan says to uncle that he wants to talk with him. What happened to his health? He lies to him that he wasn't feeling good.
Murgan asks him to explain what's actually happening to him? He hesitates to answer him. He fears that Murugan learnt Kartick's truth. Murugan says to him that he is aware why did he lied to them. He isn't able to stay here without Selvi. That is why he called her to come back lying to her he was sick. Uncle nods with him.
In the upcoming episode viewers will see; Anbu will confirm that Sundari and Krishna travelling alone. Later, Anu will inform Mallika that she planned to go for a trip with Kartick. Mallika will tell her that Sundari isn't here to accompany them. Anu will complaint that why should she take her with them? Meanwhile, Anbu will block Sundari's way
What will happen next?
Will Anu survive?
When will Anu find out Karthick's secret?
Upcoming episode will answer to our all questions stay tune with our space for more updates