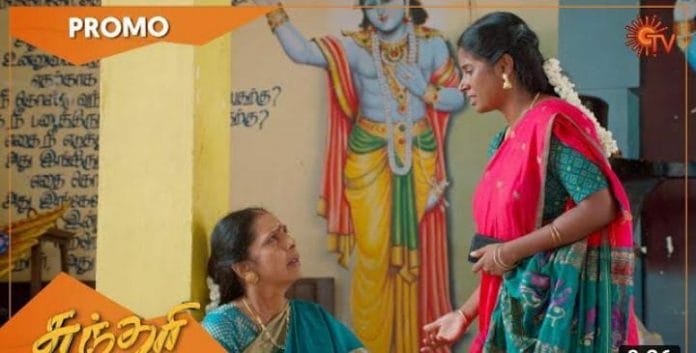 Sundari Upcoming Story, Spoilers, Latest Gossip, Future Story, Latest News and Upcoming Twist, on TellyExpress.com
Sun Tv popular show Sundari keep entertaining it's audience with the gripping story line. Now series focuses on Selvi learnt the truth
In the recent episode we see; Selvi worrying about Sundari's life. She thinks that Anu is married to Kartick. That is why she scolded her for Karthick. He went behind her without saying anything. It seems she is right. She fears about Sundari's life. Krishna thinks that something is bothering her.
Sundari doubts what's going on here? She didn't hear her conversation with Anu. She even talked nicely with family members. Then what happened to her? She may have noticed Karthick outside.
Krisna signals Sundari to inquire what happened to her? Meanwhile, Karthick fears that Selvi has learnt the truth about him. Later, Selvi revealed to Sundari that Kartick has illegal affair.
In the upcoming episode viewers will see; Sundari will reveal to Selvi that she knew about Karthick's illegal relationship. Selvi will be shocked to hear it. Selvi will decided to confront Anu about this. Sundari will try to stop her but she is adamant in her decision.
What will happen next? Will Anu survive?
When will Anu find out Karthick's secret?
Upcoming episode will answer to our all questions stay tune with our space for more updates