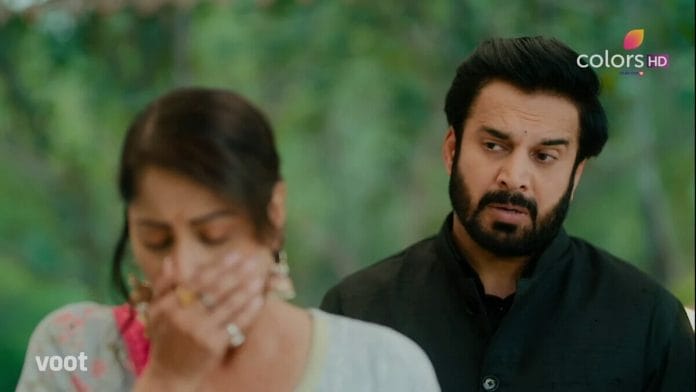 Swaran Ghar Upcoming Story, Latest Gossip , Future Story, Latest News and Upcoming Twist on tellyexpress.com
Swaran Ghar depicts the emotional turmoil and rollercoaster journey of an aged widow mother Swaran on ColorsTV and voot app. Currently we are seeing that Arjun takes Swaran and Ajit to Kasauli with him. He gives an offer to Ajit. Swaran tries her best to ignore Ajit.
In the previous episode, Arjun planned to go Kasauli to meet his uncle and aunty there. He thought about taking Swaran with him. He thought if his aunt approve Swaran he would convince Rajeshwari for the marriage. He called Ajit and asked him to join him as he had a buisness plan for Kasauli and needed Ajit's expertise.
Ajit agreed. Arjun came to meet Swaran and asked her to accompany him for office purpose. Swaran spotted Ajit inside Arjun's car and refused to go with him. Arjun convinced her. Ajit tried to talk to Swaran but Swaran ignored him.
Ajit indirectly said sorry to Swaran but Swaran didn't pay him any attention. They reached Kasauli and met Arjun's uncle and aunt. Arjun said that he had meeting with Ajit. He asked Ajit to run his resort at Kasoli as a partner.
Ajit denied. Arjun asked Swaran to convince Ajit. Ajit confronted Swaran later. She lashed out at him for snatching their precious friendship from her.
In the upcoming episode, Swaran asks Ajit to end the topic as she doesn't care about the past but the present only. Ajit says okay and asks Swaran to promise that she won't leave him ever. Arjun comes there and hears the conversation.
How will Arjun react? Will he still propose Swaran? Will Swaran convince Ajit for the offer? Will Swaran learn about Arjun and Sapna's past connection?
To know stay tuned to Swaran Ghar on ColorsTV/Voot app and this space.