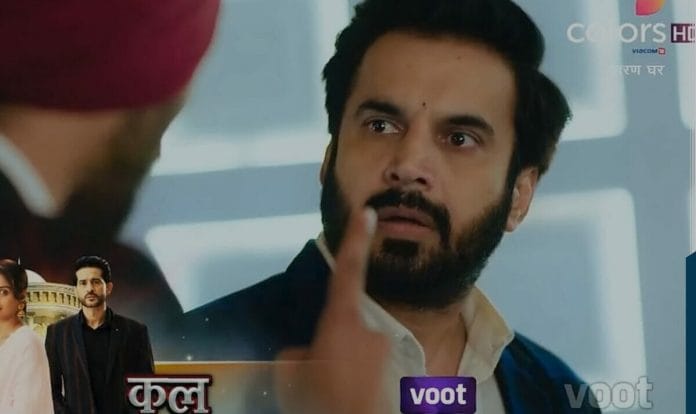 Swaran Ghar Upcoming Story, Latest Gossip , Future Story, Latest News and Upcoming Twist on tellyexpress.com
Swaran Ghar depicts the emotional turmoils and rollercoaster journey of an aged widow mother Swaran on ColorsTV and voot app. Currently we are seeing that Ajit sings a song on the stage. He confesses his feelings to Swaran in his dream. Mr. Agarwal insults Ajit and informs him about Arjun's presence at the same hotel.
In the previous episode, Swaran proposed to go to some other place as their hotel was very costly. Ajit asked her to not worry as he was carrying enough cash with him. He convinced Swaran to place order. Swaran ordered veg while Ajit ordered non veg dishes.
Ajit asked Swaran if she was trying to save money. Swaran said that she eat veg on Tuesdays and Saturdays. Ajit ordered many veg dishes. He kept thinking about approaching Swaran. He was asked to perform on the stage. He sang a song for Swaran.
Mr. Agarwal asked Arjun to sign some papers to win the court case. Arjun asked him about the eyewitnesses matter. Mr. Agarwal said the dhaba owner must be a fraud that's why eyewitnesses changed side.
Arjun signed on the papers. He loved Ajit's voice. Ajit failed to confess his feelings to Swaran. He went to washroom and met Mr. Agarwal there. He informed Ajit about Arjun Deol's presence there. Ajit went to confront Arjun Deol.
In the upcoming episode, Swaran asks Ajit for the bill. Ajit asks her to not worry as he is giving the treat. Ajit fails to find her wallet. Manager insults him. Ajit gets into a fight with him. Manager plans to call police. Swaran requests him to not do that.
Manager questions them for coming to such an expensive place when they can't afford it. Arjun comes in and scolds the manager.
Will Arjun help Ajit? Will Ajit learn Arjun's real identity? Will he get his money back? Will he ever confess his feelings to Swaran?
To know stay tuned to Swaran Ghar on ColorsTV/Voot app and this space.