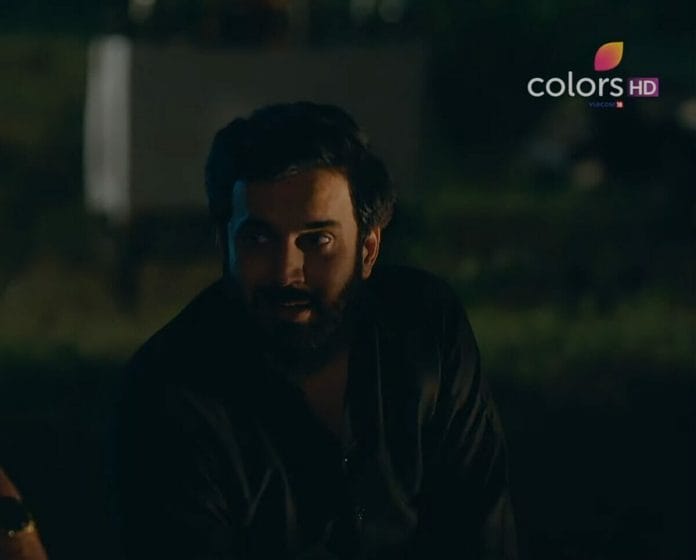 Swaran Ghar Upcoming Story, Latest Gossip , Future Story, Latest News and Upcoming Twist on tellyexpress.com
Swaran Ghar depicts the emotional turmoil and rollercoaster journey of an aged widow mother Swaran on ColorsTV and voot app. Currently we are seeing that Arjun reveals that he is RJ Tanha. Ajit gives cold shoulder towards Swaran however Swaran feels protective about Ajit.
In the previous episode, Swaran, Ajit and Arjun could not return from Kasauli due to heavy rainfall and landslides. Arjun asked Swaran and Ajit to join him for borne fire. Arjun's aunt enquired him of Swaran and Ajit's relation. Arjun told her that they are friends only. She worried if Swaran say no due to society's peer pressure.
Arjun said that he would convince Swaran. He asked his aunt to convince Rajeshwari for the marriage. Ajit gave cold shoulder to Swaran when she offered him tea. Some tourists played the repeat telecast of RJ Tanha's show. The radio started to have some issues, Arjun completed Tanha's lines. Everyone learned that RJ Tanha is none other than Arjun Deol himself.
Swaran praised him, Ajit thanked him. later, Ajit, Arjun got drunk by the water body. Ajit asked Arjun to tell the name of the person whom Arjun loves. Arjun tried to take Swaran's name but could not as his aunt called him to come inside.
Arjun went inside while Ajit slept there. Swaran worried about Ajit's health and gave him a shawl. next day, Arjun dropped Swaran and Ajit at Swaran's place. Ajit tried to leave. Swaran confronted him.
In the upcoming episode, Jai calls Bebe and informs that Ajit is having fever. Bebe gets worried and wishes to visit Ajit. She asks Swaran to forget everything and go with her. Swaran says that she won't go. Bebe asks her to sit back as she is definitely going.
Will Swaran go with Bebe? Will Ajit behave normally with her? Will Arjun propose Swaran? Will Swaran accept his proposal?
To know stay tuned to Swaran Ghar on ColorsTV/Voot app and this space.