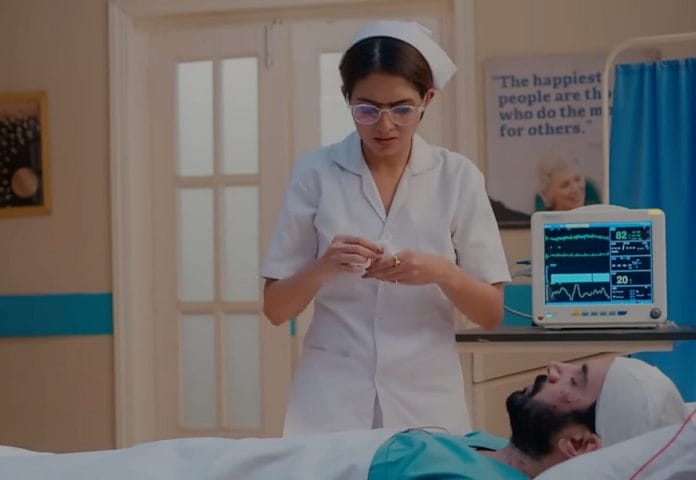 Swaran Ghar Upcoming Story, Latest Gossip , Future Story, Latest News and Upcoming Twist on tellyexpress.com
Swaran Ghar depicts the emotional turmoils and rollercoaster journey of an aged widow mother Swaran on ColorsTV and voot app and currently we are seeing that Ajit goes into coma. Swaran prays for Ajit's wellbeing. Kiran suggests a plan to Ambar.
In the previous episode, Yug helped Swaran and girls to take Ajit to the ambulance. Swaran was told that only one family member could accompany Ajit. Divya blocked her way and announced that only a family member would go not any outsider. swaran went to Gurudwar, offered her services and prayed for Ajit's life. Sharvari informed Swaran that Ajit went out of danger. Swaran reached hospital. Divya bashed her and asked her to leave. Doctor informed that Ajit had blood clot near brain and he went to comma. They would keep him under observation for next 12 hours. Swaran sleeplessly waited those hours at Swaran Ghar. Kiran called Ambar and suggested her to make Ajit hear Swaran's voice to cure him. Ambar shared the plan with others and Swaran. Everyone approved the plan.
In the upcoming episode, Ambar takes disguise of nurse and make Ajit hear Swaran's voice. Nakul confronts Vikram regarding his conspiracy against Ajit. Yug questions Swaran if Ajit can take Kanwaljeet's place.
Will Ajit respond after hearing Swaran's voice? Will Vikram confess his deeds infront of Nakul? How will Swaran react to Yug's worry? Will Yug understand Swaran's feelings for Ajit?
To know stay tuned to Swaran Ghar on ColorsTV/Voot app and this space.