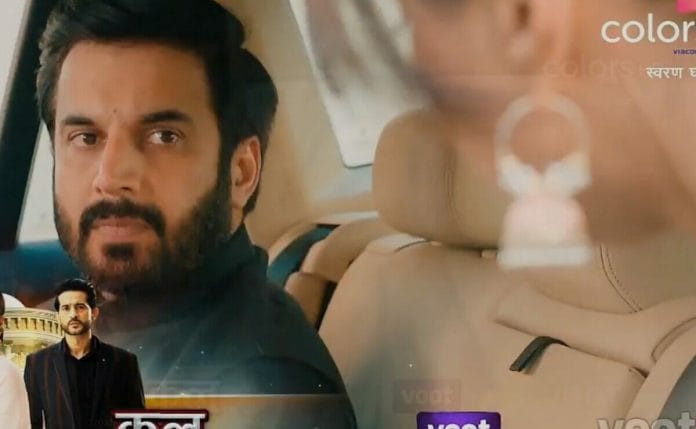 Swaran Ghar Upcoming Story, Latest Gossip , Future Story, Latest News and Upcoming Twist on tellyexpress.com
Swaran Ghar depicts the emotional turmoil and rollercoaster journey of an aged widow mother Swaran on ColorsTV and voot app. Currently we are seeing that Bebe fails to convince Swaran for marrying Ajit. Swaran gets shocked after learning Ajit's feeling for her. She kicks Ajit out of her place.
In the previous episode, Swaran asked Bebe how could she think something like this for her daughter in law. Bebe said that Kanwaljeet gave Swaran's responsibilities to Ajit. She also said that man cannot protect a woman if he is not given any right. Swaran said that Ajit had right of a friend.
Bebe said that Swaran needed a partner more than friend. Swaran said that whatever Bebe wanted was impossible as her whole life was dedicated to Kanwaljeet and her sons. Bebe asked Swaran to look at her empty hands and live for herself and Ajit who fight with the whole world for Swaran.
Swaran asked Ajit to tell Bebe that they were only friends. She gave him swear. Ajit kept silent. Bebe said that Ajit's silence was saying that he had feelings for Swaran. Swaran got shocked. She criticized Ajit for his thoughts and asked him to leave.
Arjun asked Rajeshwari why she called Gulabo multiple times before Swaran's incident. Rajeshwari gave him an excuse. Rajeshwari questioned about Arjun and Swaran's relation. She blamed Swaran for their changed equation.
In the upcoming episode, Arjun informs Swaran that they are going to kasoli. He asks Swaran to join them. Swaran spots Ajit in the car. She asks Arjun what Ajit is doing there. Arjun says that he needs someone with restaurant experience. Swaran says that she can't come.
Will Arjun convince Swaran? Will she forgive Ajit? Will Arjun learn about Sapna? Will Swaran spare Arjun?
To know stay tuned to Swaran Ghar on ColorsTV/Voot app and this space.