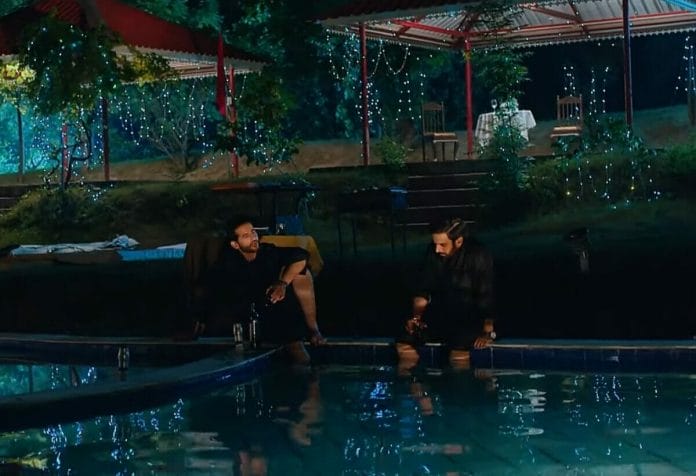 Swaran Ghar Upcoming Story, Latest Gossip , Future Story, Latest News and Upcoming Twist on tellyexpress.com
Swaran Ghar depicts the emotional turmoil and rollercoaster journey of an aged widow mother Swaran on ColorsTV and voot app. Currently we are seeing that Ajit rejects Arjun's offer. Arjun asks him if everything is fine between him and Swaran. Ajit says yes.
In the previous episode, Swaran asked Ajit to not say anything more as it's not right age to discuss all these. Ajit said that one might need companion at any stage of life. Arjun's aunt asked him if he want to marry Swaran. Arjun said yes. She called Arjun, Swaran a perfect match.
Swaran asked Ajit to stay happy with her friendship only otherwise she would start hating him. Ajit said that he believed Swaran could never hate him no matter what. Arjun's aunt spotted them together and informed Arjun.
She said that Ajit night have feelings for Swaran. Arjun called them good friends only. Later, he spotted them together. He asked Ajit to become his partner and convert his dhaba into a resort. Ajit rejected the offer.
Arjun asked him if everything is fine between him and Swaran. Ajit lied and said yes. Arjun further asked if Ajit and Swaran never fell in love with each other. Ajit said no as they were childhood friends.
In the upcoming episode, Ajit and Arjun get drunk by the water body. Arjun tells Ajit what love means for him. Ajit asks Arjun to tell the name of the person whom Arjun loves. Swaran comes there. Arjun spells 'S'.
Will Swaran learn about Arjun's feelings for her? Will Ajit hear Swaran's name from Arjun's mouth? Will Swaran forgive Ajit? Will Swaran confront Arjun?
To know stay tuned to Swaran Ghar on ColorsTV/Voot app and this space.