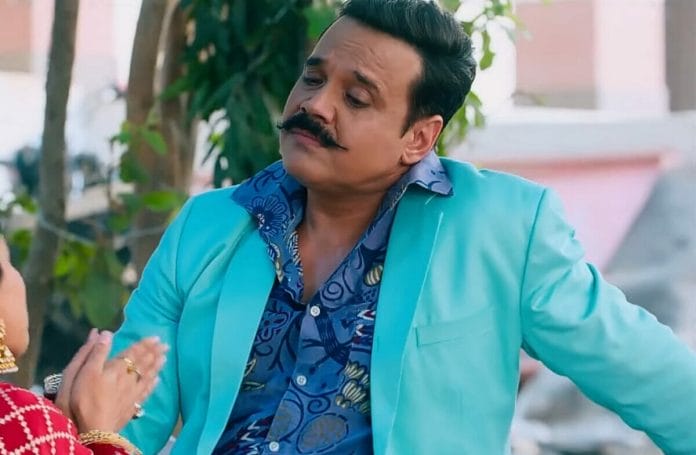 Swaran Ghar Upcoming Story, Latest Gossip , Future Story, Latest News and Upcoming Twist on tellyexpress.com
Swaran Ghar depicts the emotional turmoil and rollercoaster journey of an aged widow mother Swaran on ColorsTV and voot app. Currently we are seeing that Swaran prays for Nakul at Gurudwara. She takes part in the prayer for Ajit with the help of Yug. Balli learns about it and refuses to donate liver to Nakul.
In the previous episode, Balli asked Swaran to keep smiling no matter what. Swaran seeked his permission to go to Gurudwara and pray for Nakul. Balli granted her permission. Yug, Swaran geared up to leave for Gurudwara but Balli stopped them. He accompanied Swaran in place of Yug.
At Gurudwara Swaran prayed for Nakul. She met Divya and Ankita there. They also prayed for Nakul. Swaran felt blessed to have them by her side. Divya regretted her deed and felt guilty for spoiling Swaran and Ajit's lives. Balli asked Swaran to leave. Yug arranged a donation procedure to help Swaran stay and hear the prayer for Ajit.
Saroj informed about Swaran and Yug's plan to Balli. Nakul learned about Swaran's state from Kiran and Bebe. He blamed himself and wished to die. Kiran asked him not to feel guilty as Ajit could not donate liver due to sudden stroke.
Yug called Bebe and Kiran at home. At Swaran Ghar, Balli refused to donate liver to Nakul. Swaran pleaded before him but in vain. Balli asked Swaran to sign on property papers first of all.
In the upcoming episode, Swaran begs Balli for assistance. Balli insults her, saying, "I'm not in the mood to help you, get off." Yug throws a woman out of his car, she attacks him, and Yug is surprised to see that she is Swaran's duplicate.
Who will donate liver to Nakul? What role Swaran's lookalike will play?
To know stay tuned to Swaran Ghar on ColorsTV/Voot app and this space.