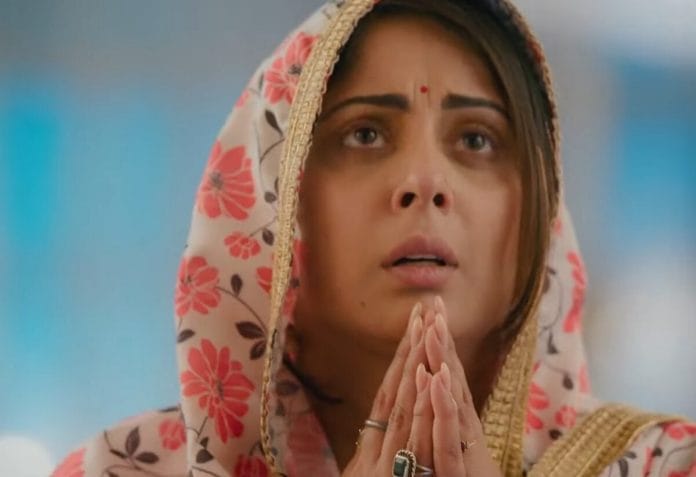 Swaran Ghar Upcoming Story, Latest Gossip , Future Story, Latest News and Upcoming Twist on tellyexpress.com
Swaran Ghar depicts the emotional turmoils and rollercoaster journey of an aged widow mother Swaran on ColorsTV and voot app and currently we are seeing that Ajit meets with a mishap. Vikram and Kiran give Swaran a special gift. Swaran learns about the blast at Ajit's dhaba.
In the previous episode, Ajit said that he had done mistake by crossing the limit. He said that everything was his fault only. officers asked the customers to leave as they had come to seal the dhaba. Vikram communicated about the situation to Kiran and Nimmo. He said that he would leave for Swaran Ghar as soon as Ajit reach the dhaba. Swaran told Aarav that she would cut the cake and go to gurudwar with him as Kanwaljeet use to take her there every year. Ajit reached the dhaba and questioned the officers about the raid as he had licence and followed all the rules, regulations. Ajit got Divya's call and told her that he was coming. Ajit went inside the dhaba ignoring the orders of the officer. Vikram and Kiran came to Swaran Ghar and wished happy birthday to Swaran. Ajit packed food for bhandara. Blast happened inside the dhaba. Swaran burned her fingers while blowing a candle. Vikram and Kiran gave a special gift to Swaran and insisted her to open it. Swaran went to open it but Ambar informed everyone about the blast. Swaran dropped the gift card and rushed for the dhaba. Swaran got to know that Ajit was still inside the dhaba. She entered the dhaba breaking the barricades. She searched for Ajit in every corner and found him under debris.
In the upcoming episode, Swaran offers prayers for Ajit. Doctor reports that Ajit has a blood clot near the brain, is in a coma, and is in a critical condition. Divya holds Swaran responsible for Ajit's condition.
Will Ajit come out of coma? Will Swaran be able to see Ajit ? Will Swaran's prayers cure Ajit? What will Kiran and Vikram do?
To know stay tuned to Swaran Ghar on ColorsTV/Voot app and this space.