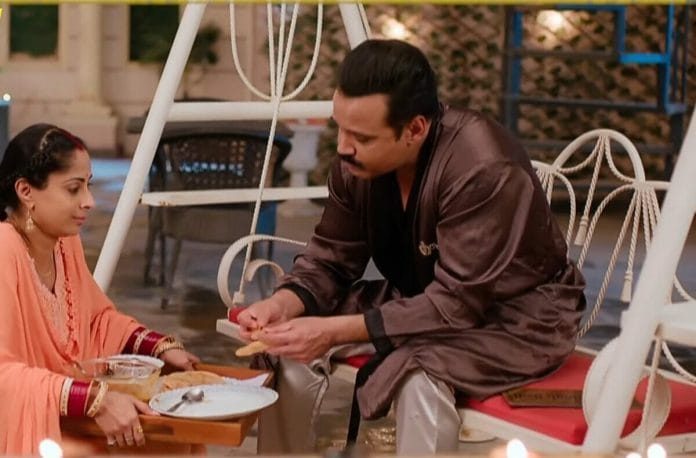 Swaran Ghar Upcoming Story, Latest Gossip , Future Story, Latest News and Upcoming Twist on tellyexpress.com
Swaran Ghar depicts the emotional turmoil and rollercoaster journey of an aged widow mother Swaran on ColorsTV and voot app. Currently we are seeing that Yug meets Chandni who is Swaran's look alike and seeks her help. Swaran begs before Balli to go with her for Nakul's surgery. Balli doesn't get convinced.
In the previous episode, Swaran got ready to fulfill all the demands of Balli for Nakul's sake. Saroj informed her that Balli went to alcohol shop by the highway to drink. Swaran went with Sharvari to search for Balli. A lady stopped Yug's car for lift. She stole something and was running away from police.
Yug saved her from police. Later he got shocked seeing her face as she was Swaran's lookalike. He took her at Jai's place. Ajit was bedridden there as he was in coma. Yug seeked Chandni'a help for Swaran and Ajit. Swaran found Balli at an alcohol shop. She stopped him from consuming alcohol and requested him to go with her.
She showed him new nameplate of Swaran Ghar but Balli didn't like it. He blamed Swaran for the situation as she prayed for Ajit in place of him. Other customers criticized Balli for misbehaving with his wife.
In the upcoming episode, Swaran sees that Balli has left a note for her on the dining table. Swaran reads it and learns that Balli is hiding somewhere in the house. He has asked Swaran to find and feed him before the food turns cold.
He has left a hint/puzzle about his whereabouts. Swaran finally solves the puzzle and finds Balli. Yug begs before Chandni for help. Chandni gets convinced.
How will Chandni help Swaran? Will Balli donate liver to Nakul?
To know stay tuned to Swaran Ghar on ColorsTV/Voot app and this space.